If someone says that you fight like a girl, take it as a compliment.
Heavy Metal is widely known as a musical movement of power and strength. Unfortunately, it's also widely known for being male chauvinist, or misogynistic. It doesn't matter, wise and regular girls don't choose Metal. Or, at least, they are not supposed to choose Metal. Some still say that some instruments are not for women because they may men them up, except for the piano and the keyboards which are considered to be "woman's" instruments. I really don't know who set those stupid rules, but, in fact, they are still taken as rules. Yeah, I know it's a social construction that has taken years. The reasons are various and go beyond race, nationality, and language. Sad but true. However, some women are strong enough to fight those rules. To be in a Metal band, a girl must be stronger than the dudes. There's no doubt about it.
As Aurore Diehl says in her thesis "Write of the Valkyries: An analysis of selected life narratives of women in the Heavy Metal music subculture":
 

"This is problematic because when women and girls are given messages that their tastes in expressive culture are inappropriate, limitations are placed on them because of their gender as surely as when they are told that certain professions are closed to them or certain behaviors are "unladylike."
Here I present you three bands with strong women. They're all from Brazil, a country where to be a woman and to play Metal is a double rebellion.
Lyria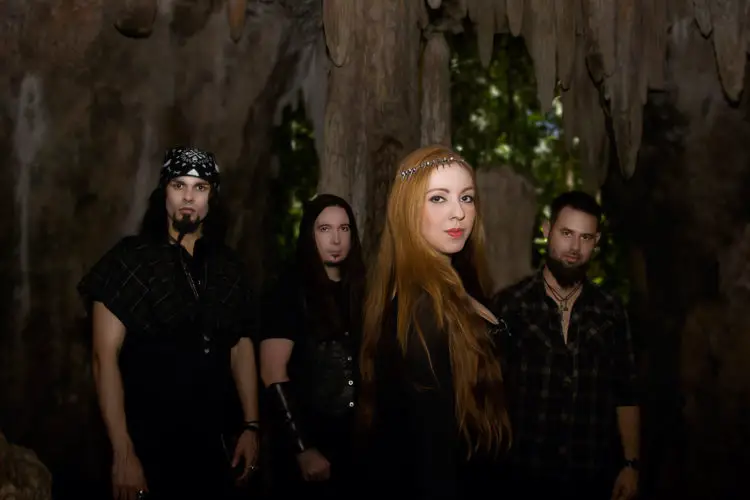 Lyria are a Symphonic Metal band from Rio de Janeiro whose mastermind is vocalist Aline Happ. The band was formed in 2012 and soon showed a verve to use lots of Metal features into their music which turned out to be one of the most refreshing and talented from the new Brazilian generation of Metal bands with an interesting international career having a strong fan base everywhere in this globe.
Aline's powerful and unique voice is one of the great resources of the resourceful Lyria. Besides being the vocalist, Aline is also responsable for the lyrical content writing songs of hope with elements to help people face their fears to go on with their lives. To Lyria, Metal music has tremendous responsibilities with their fans, and their lives, that's why vocalist Aline Happ works hard to write songs that will make a difference.
That's the woman's touch.
Melyra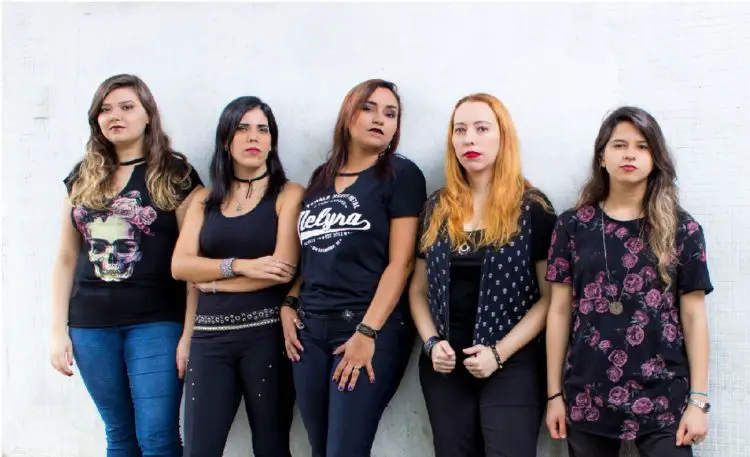 Melyra are an all female Heavy Metal band from Rio de Janeiro and formed in 2012 as well. The band has been very active during the years having been an opening act to Arch Enemy and to former Angra vocalist Edu Falaschi tribute contributing with the track "Living and Drifting" from 2016's "A New Lease of Life: 25th Anniversary Tribute – Edu Falaschi."
Their kick was as many other bands covering their favorite Metal acts as Black Sabbath, Metallica and Megadeth. But soon Melyra felt the urge of writing their own material and in 2014 they released the EP "Catch Me If You Can." The EP had a great reception among fans and the HM press what inspired them to begin the production of their first full-length "Saving You From Reality" in 2016.
Watch "Trip to Hell" official video here:
Hamen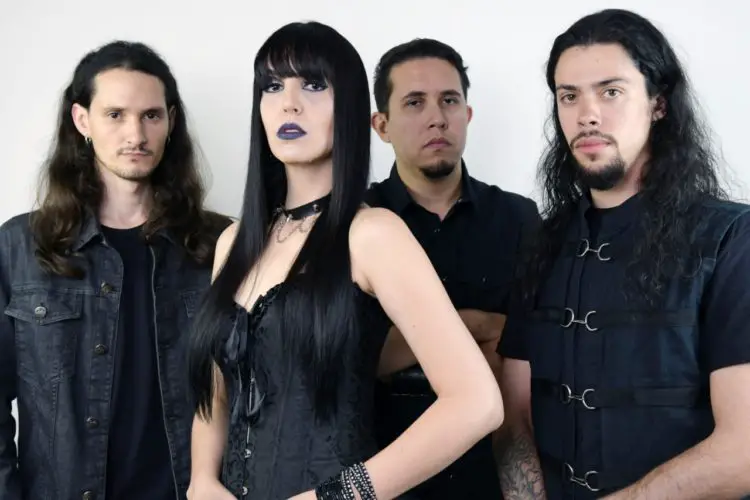 The name Hamen is from the Hebrew, but make no mistake, Hamen are not a Cristian Metal band. Formed in 2013, Hamen believe that music is a gift which needs an intent and it urges to be shared. Their line-up is Cadu Puccini (guitar), Gabriel Pedroso (drums), Matheus Maia (bass) and Monica Possel (vocal).
With influences from the greater Symphonic Metal bands as Within Temptation, Nighwish, After Forever, Epica, Hamen bounce the power of vocals with the guitars to reach well-balanced sound having released 2015's EP "Altar," the single "Lost Feelings" and 2018's full-length "Unreflected Mirror."
With a great international presence, the song "Last Doubt" was selected to be part of the 2016's British magazine project "Fear Candy – Latin America" compilation shared with Brazilian Metal Militia Web Radio. Fifteen thousand CDs were given to subscribers all around the globe.
Watch "Altar" official video here:
If someone says that you fight like a girl, take it as a compliment.
Thanks to Dravens Tales From the Cript for the illustration.