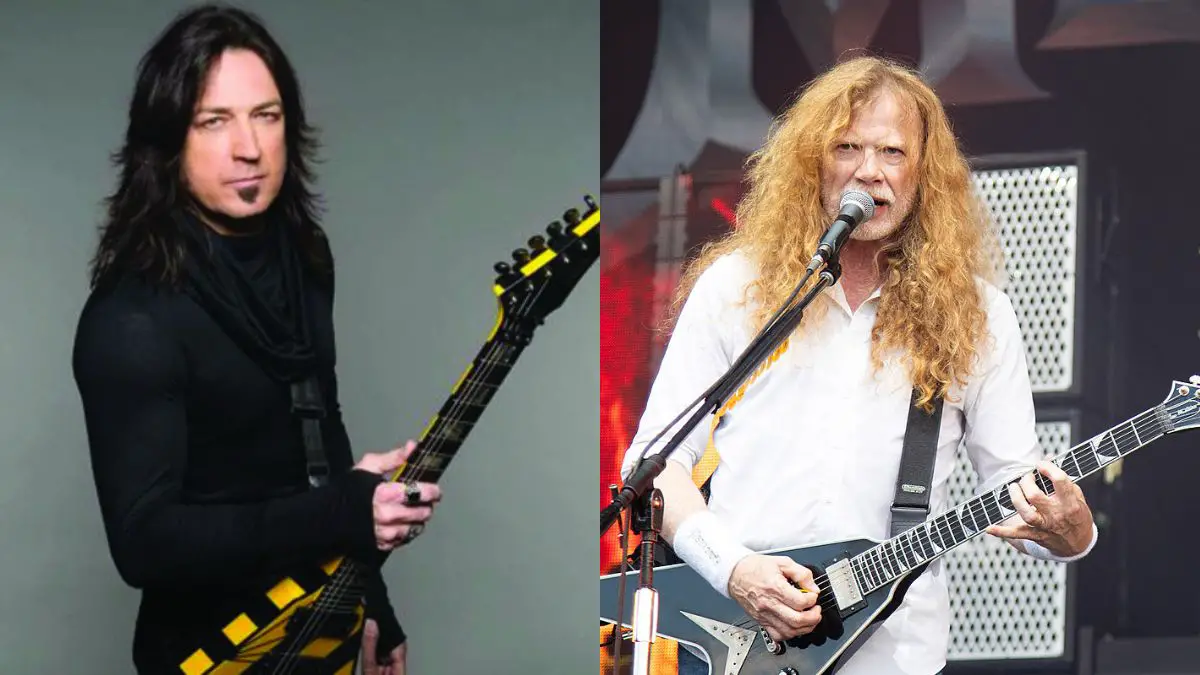 In an interview with Scars and Guitars from Australia, Michael Sweet from STRYPER stated that he has talked with Dave Mustaine from MEGADETH about jointly composing music.
He said: "I think that would be kind of unique and pretty cool. We've talked about it in text messages — and on the phone. I think one conversation we had. And I mentioned how I'd love to write stuff with him, and he said he had a bunch of ideas that he's built up over the years, and he could present me with some ideas, riff ideas.
"I don't know if he wants to remain anonymous or not, but I kind of threw that out the window by just talking about it right now, so if it ever does happen, I think people will know."
"I respect Dave as a writer and as an artist, and I think, or at least I hope, he respects me," Michael added. "And I think it would be really interesting for him and I to collaborate and write something together. I think it would be really great; it would turn out really great."
Dave Mustaine and Sweet have been candid about their friendship in the past, with Dave taking the extra step of contributing a comment in Sweet's autobiography, Honestly, eight years ago. Dave wrote: "Sometimes you see someone or something and you think you got it all figured out, just to find you were pretty far off base. That's a sucky feeling.
"I learned a long time ago not to judge a book by its cover, and as much as I used to think that I am nothing like Michael Sweet, I have come to realize that we both have had a lot of hardships in common; the same trials and tribulations, the same band problems, and some of the same relationship issues. Fortunately for us, we both believe in the same Jesus, and serve the same amazing, loving creator, so it's no wonder that we would both be standing on the same victorious side of life, once all the smoke clears at the end of the fight. I hope you will enjoy his memoirs and come to a new understanding and a new appreciation of Michael Sweet."