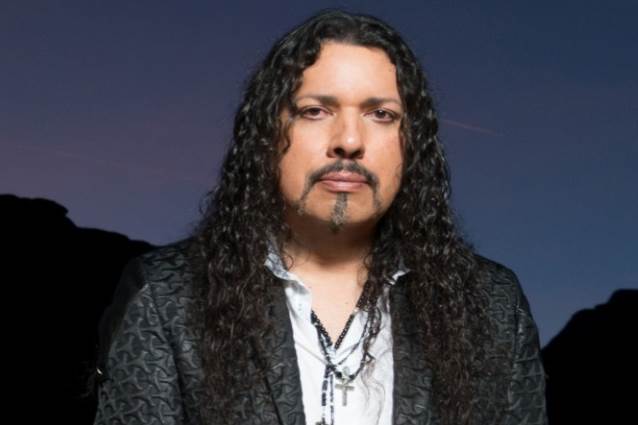 STRYPER guitarist Oz Fox underwent the first of his brain surgeries on Thursday, March 4 to treat one of the tumors that were found in his head — one by his ear and the other in the back of his brain.
Fox suffered his first seizure in August 2018 while performing with SIN CITY SINNERS at Harrah's in Las Vegas.
Last night (March 4), Oz's wife, Annie Lobért, issued the following update on his condition: "He is out of surgery & in ICU! I'm getting ready to see Oz.
"LIGHT at end of the tunnel!
"Dr. Just came down before to see me and shared: Oz did great during surgery with guitar playing & talking up a storm about favorite tv shows!
"We have a few complications/concerns.
1. Dr. had to leave a small 1-2 inch piece of the wall of tumor that blended in with the rest of his brain. Affected his playing functions so they couldn't remove it. In a few days he won't be able to play with his arm, but after the swelling goes down, hopefully he will be back to normal.
2. Breathing not good during surgery. Airways closed up halfway thru so they had to give him a breathing tube. He will be on it tonight and hopefully they can wean him off of it in the next 24 hours. They will also try to figure out what's wrong with his airway in his throat in the next few days.
"Thank you for all your prayers!"
She later shared an update, saying that the breathing tube has been removed and that Oz is breathing completely on his own.