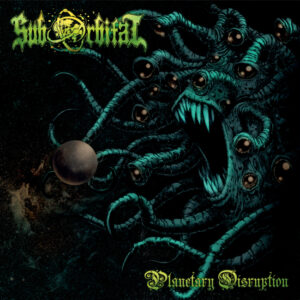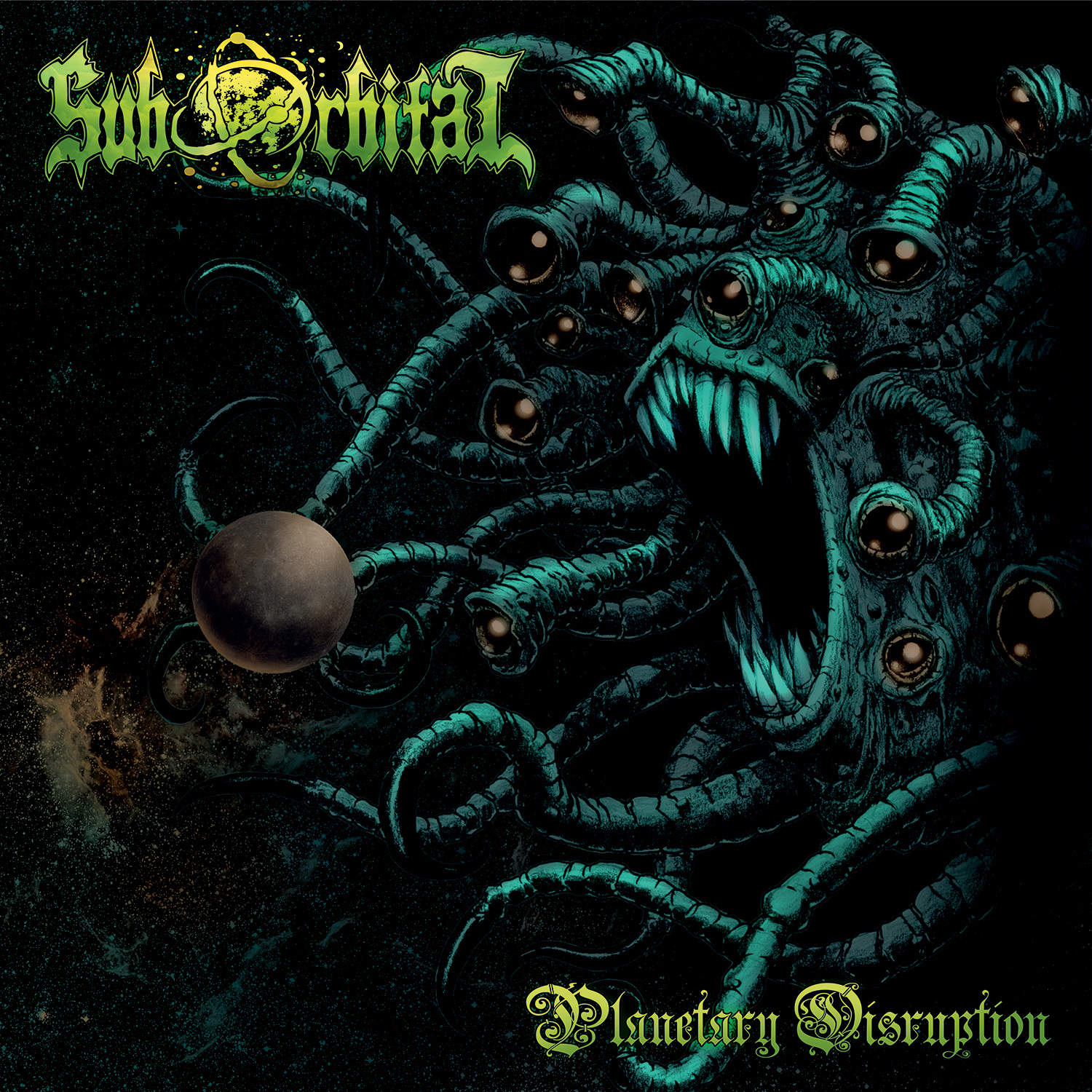 There are days that we don't get it right in any way. The second review today that I misinterpret the band name and the album tittle. This time Suborbital with "Planetary Disruption" gave me the impression that they would be a Prog Rock or Prog Metal band with space and ethereal influences. I couldn't be more wrong though I was right about the lyrical and theme influences. However, Suborbital are a hardcore band that plays a mix of Modern Death Metal with lots of 1980's influences which are the traits that attracts to the band at first. Add to that a prone to be technical as hell. Here we have a band that fulfills all the senses with only an album. But it's THAT album.
I'll begin with my last sentence in the paragraph. "Planetary Disruption" showcases a band that really knows what kind of sound they do want. Suborbital seem to have planned "Planetary Disruption" millimetrically layer of sound by layer of sound. The band leaves the almost raw and 1980's purest album tittle "Planetary Disruption" to get more and more technical with "Stellar Explosion" et all. My dear child of the night will notice the change track by track as I guess Suborbital planned it to be. To make that happen the band goes inserting more and more influences that came from the aforementioned 1980's Extreme Metal to more modern traits and sonancies. "Consumed on Power Altars" has that vocals full of despair with some Groove Metal guitars deeply inspired on Pantera. The outcome is a burning flame to the senses. It's fair to say that there is no track like another in this album. Following track "Fatal Alert," for instance, has a completelly different mood whose vocals take it back to the 1980s Extreme Metal vocals as Celtic Frost and the likes. Instrumentals, though, adress to modern Black Metal traits.
"Planetary Disruption" surprised me from day one. What I thought that would be a band with 1980's Extreme Metal influences only proved to be much more. Technically Suborbital have a lot to offer to their fans. The band's skill and talent promise a future of many other albums like this one. Or even better. Tight drumming with inspired guitars and a very eccletic vocal. Those are the things that make this album the creme de la creme.
Suborbital "Planetary Disruption" will be released on November 04th via War Anthem Records.
Track Listing:
Planetary Disruption
Gyroscope
Solar Portal
Sands of Uranus
Astral Chasm
Sicknature of Galactic Imperium
Stellar Explosion
Consumed on Power Altars
Fatal Alert
Sub-Orbital
Stench of Orbit
Watch "Planetary Disruption" official music video here: