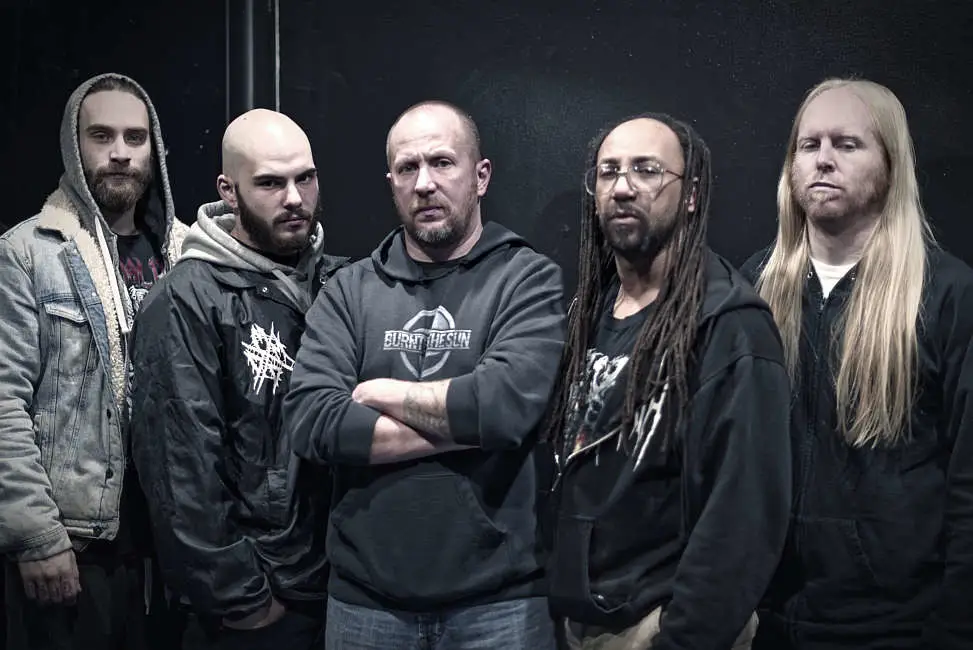 New York death metal pioneers SUFFOCATION and diabolic blackened death metallers BELPHEGOR have announced new 2022 dates for their rescheduled European co-headline tour, Europe Under Black Death Metal Fire II. Polish blasphemers HATE have just been added to the bill as special guests, with Necrosy, Skaphos, Devils Rage, and Blasphemous Creation due to play as support in some territories.
Having formed over 30 years ago, SUFFOCATION are are widely being regarded as one of death metal's most influential bands. Their 1990s albums, Effigy of the Forgotten, Breeding the Spawn &  Pierced from Within, are immortal classics which have helped shape the subgenres known as brutal death and technical death metal. On this tour, they're going to perform songs from their latest album, …Of the Dark Light (2017), as well as fan favorites from their former albums. This is also a great opportunity to check out SUFFOCATION live with their new vocalist, Ricky Myers.
Austrian black/death metal horde, BELPHEGOR, have been proclaiming their blasphemous gospel for also nearly 30 years. In September 2017, theyreleased their latest studio album, Totenritual, their eleventh full-length. BELPHEGOR's as-of-yet untitled new studio album will be released early next year via Nuclear Blast Records. The band will premiere a few tracks from the upcoming offering during this live crusade. Support extreme musick and spread the word!
Legendary Polish blackened death gods HATE will present their new album Rugia that will be released via Metal Blade Records in Summer 2021.