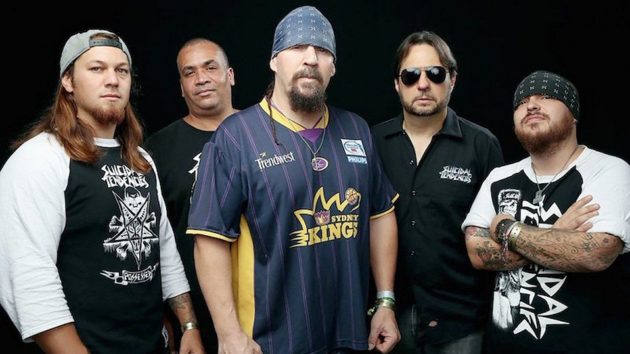 California crossover thrash/hardcore punk legends SUICIDAL TENDENCIES released a new music video for "Living For Life". The song is taken from the band's latest album "World Gone Mad" which was released on September 2016.
The clip was directed by Pep Williams and edited by Scott O'Malley for Guerilla Press. Check out the video below.
Mike recently said "World Gone Mad" is probably the last SUICIDAL album. Metal Wani asked Dave Lombardo if he thinks there will be another SUICIDAL album in the future.
Dave Lombardo stated: "I hope. I really hope. I feel like that guy has a lot more creativity in him and a lot more energy than to throw in the towel. I feel Mike is on top of his game, and he's got a great band and great history with this band and I think that we should keep going, and I hope he does. And I'm not gonna stop asking him to record. I'm going to make sure that I keep bugging him: 'Man, we've gotta record. Let's do some recording. C'mon, let's record another album. Why not?' I try to motivate the musicians I'm with because there's no reason to stop. You've gotta keep recording, you've gotta keep creating. It's what we do for a living."