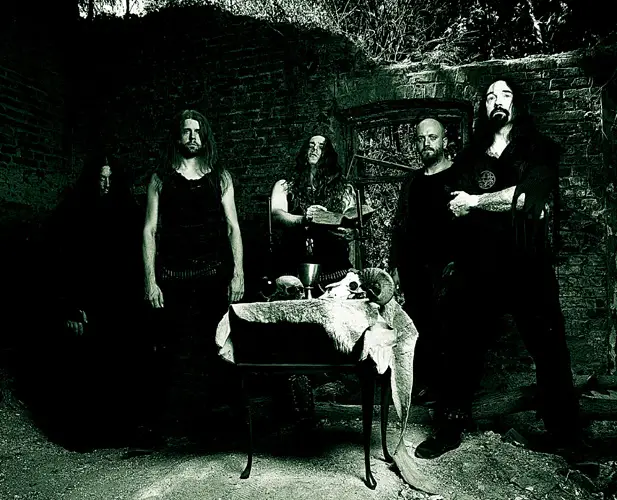 German Death Metal Giants SULPHUR AEON announce their new album!
"The Scythe Of Cosmic Chaos" – to be released during winter's solstice, the 21st of December, 2018 via Ván Records on double vinyl record, compact disc and via the known digital channels.
And here's the 1st appetizer
"Yuggothian Spell" is the climax of Lovecraft's "Haunter of the Dark" set to music, as simple as that. Underlined by the song's constant change between storming riffs and an almost doomy pace, it represents the protagonists' descent into madness, in manic fear of what stares at him from the darkness of that ruined church, where he accidentally summoned the ancient evil, haunting him now.
SULPHUR AEON & CHAPEL OF DISEASE –  Album Release Show
Location: COLOGNE, Club Volta / Date: 22.12.2018