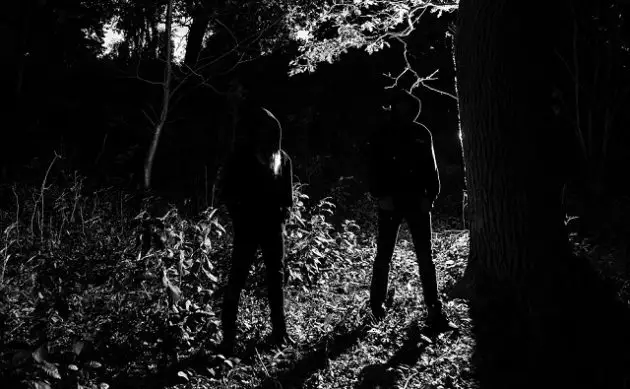 Swedish black metal band GRIMTONE's debut album "Memento Mori" is now available via Extreme Metal Music a sub-division of Rockshots Records.
Influenced by the Norwegian black metal scene, the album unleashed on December 8th features eight blistering tracks influenced by the topic of death as well as the transition from life. Founded by Michael Lang (Stonegriff) in 2016 and soon after joined by Linus Carlstedt (Nebulous Aura and Extermination), the duo was complete to brutalize all with their pure black metal at its best, it's grim, harsh and frozen shivers within and all around.
"Memento Mori"  can be heard in full on the band's Bandcamp.
"Memento Mori" track listing:
1. Intro (0:38)
2. Souls Reborn In Hate (3:42)
3. The Blood Of The Dead (6:00)
4. Memento Mori (3:34)
5. Fields Of Pale Limbs (3:27)
6. Armageddon (Rise From Hell) (3:34)
7. Witch's Lair (4:00)
8. Empress Of Black Light (6:00)