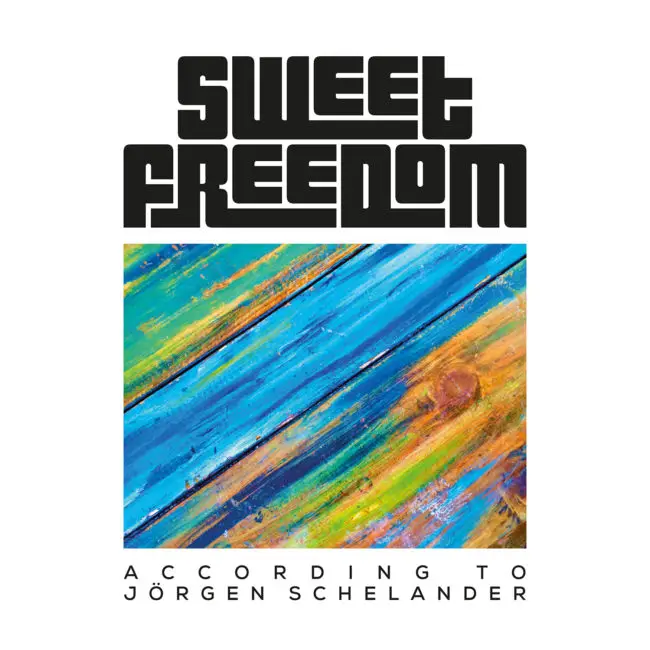 Honestly, the initial moments of "Sweet Freedom According to Jörgen Schelander" didn't get any of my enthusiasm. A very popish chorus that reminds the worn out hippie thing na-na-na-na doesn't really make my mind. However, as I always give bands a second or third chance depending on the day, I gave Sweet Freedom a try. Outcome? I am writing this review, aren't I? lol
The vibe of the album is what I call Prog Pop from the 1980s though strongly based on 1970s bands as different as Uriah Heep, Kansas, and even some Deep Purple from the "Perfect Strangers" era. By Prog Pop from the 1980s I mean very melodic tunes interwoven with the typical Moog keyboard sound with a beyond regular musicianship and strongly well-cared musical production. That's exactly what my dear fan will find here. "I Am Alive" has a strong taste of Deep Purple with vocals that address to our very dear Ian Gillan. The song has that very constructed crescendos that burst into an insane guitar solo. Every time I listen to it I remember Deep Purple, but on second thought not "Perfect Strangers" era yet better "Come Taste the Band" if Ian Gillan were on vocals. The song has that swing Glenn Hughes brought the band when Gillan left. "Join the Circus" has even a Hard Rock spirit, if you know what I'm saying. Great guitar tones and solos. That's where the extensive care for the musical production takes place. Take a closer look at the instrumental sequence around the fifth minute. Amazing. By far, "Waysted Time" is the heaviest track of the album with even some groove in the main guitar riff. And very prominent keyboard insights as well.
For the record, better late than sorry, Jörgen Schelander from the album tittle was a member of one of the pioneers Metal bands of Finland: Oz. Though the sugared and pop oriented opener track "The River of Silver and Gold" didn't make up my mind, I had a great time listening to the album. Little by little, track by track, detail by detail I got into Sweet Freedom's music. Dare I say it's not for all metalheads of this sad and lonely and pathetic little planet? Well, just said it. The mix of 1980s Pop Prog with 1970s early AOR spirit may be too much to many of the fans here. Great album to see what's around. Or better yet what was around.
Sweet Freedom "Sweet Freedom According to Jörgen Schelander" was released on July 08th via Melodic Passion.
Track Listing:
The River of Silver and Gold
Join the Circus
Waysted Time
Good Life
Istanbul
Honor Thy Name
I Am Alive
Ghost of You
Rest in Peace
Watch "Join the Circus" official video here: