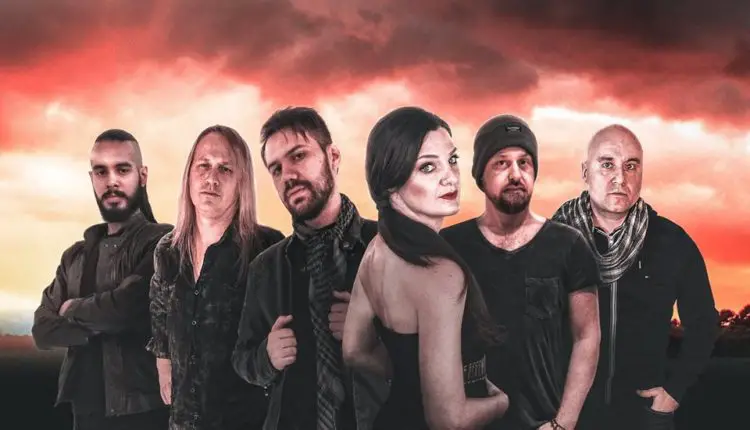 The multinational and visionary metal stars band, TRAGUL, are pleased to share a brand new song and lyric video called "The Hummingbird." The single was produced by the band, and mixed and mastered by their long time collaborator the grammy nominated producer Jacob Hansen (Epica, Amaranthe, Volbeat) at Hansen Studios in Denmark.
"The Hummingbird" video was conceived once again by the talented video producer Ingo Spörl from Hard Media who previously worked with the band on "Inside the Mirror" back in October 2018 and known for his work with bands such as Rhapsody of Fire, Epica, Avantasia, Edguy, Sonata Arctica, Blind Guardian, Sabaton, Axel Rudi Pell, Serious Black, Accept, Sirenia, Helloween and many more.
About the single, "The Hummingbird" is a tasteful song that artfully showcases a softer side of the band, but with the characteristic soulful arrangements, the beautiful instrumentation and the sound vision of TRAGUL.
The band once again delivers a song big on melody. The synths stand out through out the song, creating a strong atmosphere. The enchanting vocals of Zuberoa Aznarez (Diabulus in Musica) brings a mixture of softness and brightness giving a perfect symbiosis with the foundation by drummer Sander Zoer (ex-Delain), bassist Oliver Holzwarth (ex-Tarja, ex-Blind Guardian) and guitarists Diego Bogarín and Steve Conley (Flotsam and Jetsam). A balance that exemplifies what the song is: magical and authentic. Also the well represented lyrics with profound and emotional meaning, alternating between English and Spanish, proffs that TRAGUL have many aces up their sleeve.
Speaking about the track and its accompanying music video, the founder, keyboardist and composer Adrian Benegas says, "I am very excited about this release, like a circle, everything is connected and returns to the start, 'The Hhummingbird' has the essence of 'Nostalgia' the opener from the last year (2018). Its a special song that shows another side as a band. I am very proud to present to you the music video for our brand new track 'The Hummingbird', which is in my opinion THE BEST VIDEO we've ever released until today."
Video can be seen below.
"The Hummingbird" will be available on Spotify, iTunes, Deezer and all the major digital stores and streaming services from February 25th, 2019.