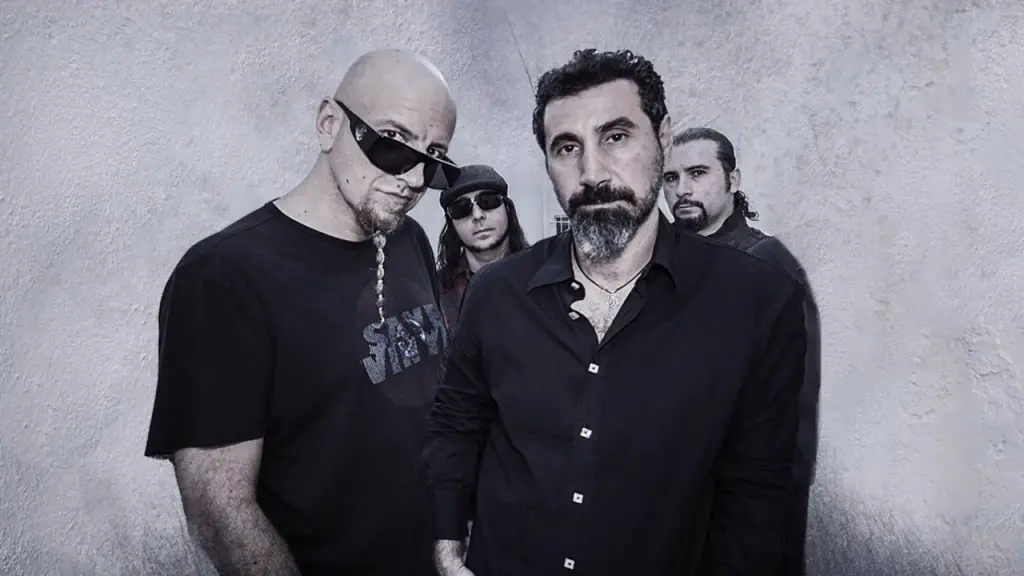 During a recent appearance on the YNH Podcast, SYSTEM OF A DOWN bassist Shavo Odadjian looked back on the band's early tour as a supporting act for not retired thrash metal giants SLAYER, around the time of their 1998 self-titled debut album.
"SLAYER, if you're opening for them, they [the fans] don't like you. It doesn't matter who the f*ck you are because you ain't SLAYER," Shavo said.
"SLAYER fans, they're so hardcore. They're, like, 'I don't give a f*ck about this, System of a what?! What, they're wearing makeup?!' Because we used to do all sorts of theatrics, you know, it comes from KISS and all that stuff. Appreciating what KISS did, I don't like all their songs, but I dug what they did with their vision.
"So we're playing songs like 'Sugar' with, like, eyeliner on and makeup on, and these guys are ready for 'Raining Blood,' and they go, 'F*ck these guys!' and we get booed," he continued. "But I think it built us, it made us who we are – I swear – because if that didn't happen, we probably wouldn't have the balls to like stay up there. We never left, they booed us, but we never left. It drove us.
Shavo added: "And four months later, they took us to Europe for the first time. So the first tour ever in America, and the first tour ever in Europe was with SLAYER. And they just dug the fact that we didn't give a f*ck and we did weird sh*t with metal and funk and everything else we just did – waltz and polka, and we just love music, bro."
SLAYER played its final show of their farewell tour last November at the Forum in Los Angeles. One day later, Kerry King's wife, Ayesha King, said that there is "not a chance in hell" that the thrash metal icons will reunite for more shows.