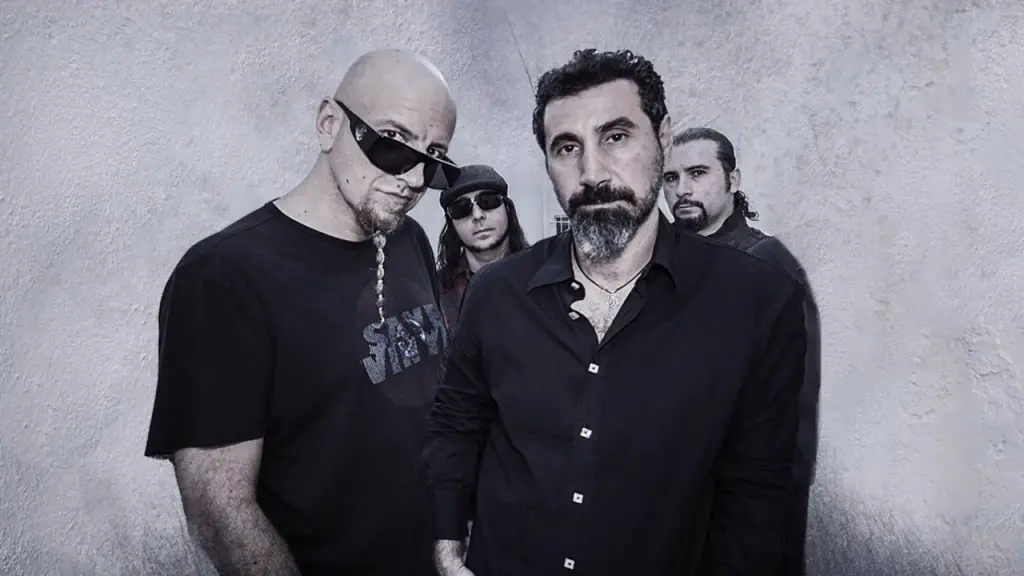 In a new interview with Full Metal Jackie, SYSTEM OF A DOWN drummer John Dolmayan discussed the band's attempts to record a follow-up to its Mezmerize and Hypnotize LPs, which came out in 2005.
"I think that had we made an album every three to four years, you would have seen an incredible growth and expression come out of SYSTEM," he said.
"It's a sadness for me that we never really fully met our potential and probably never will. Even if you release an album now, you can't get back the years that you did nothing. And I think if you talk to some of the other members of my band, they don't look at it that way, because they weren't idle necessarily."
"The bottom line is that although you can do something on your own, even with my solo album, These Grey Men, I didn't have the benefit of the three other guys in my band who are so instrumental in developing the sound that I've come to be accustomed to, the song quality, the writing style, the lyrical content," John continued.
"Everybody brought something unique to SYSTEM OF A DOWN, and the bottom line is when you go and do your own project, you're gonna do the best you can to make it great, but you don't have the benefit of the talent of the other people that were in your band with you. And I think each of our solo projects are poorer for it, although there's a lot of positive and good content coming out of each of us individually, it still pales in comparison to what we could have accomplished together.
"But that's neither here nor there; it's not something that's in my power," he added. "My band is stupid, and we're gonna continue to be stupid, I guess. But we're not alone. TOOL was stupid for a long time, and RAGE AGAINST THE MACHINE has been quiet for some time too."