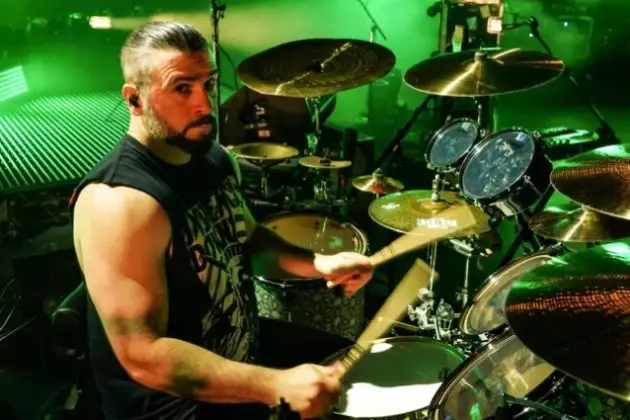 SYSTEM OF A DOWN drummer John Dolmayan has praised METALLICA's …And Justice For All album, calling it "the most complete set of songs" they have ever written.
Whike speaking to Metal Hammer about the 10 records that changed his life, Dolmayan said about …And Justice For All: "Apart from the fact that there is no bass on it, it is the most complete set of songs that that band has ever written — the most complete, the most complex.
"There was so much fire in their bellies as they had just lost Cliff Burton," he continued: So, I think emotionally, it was where they were at their best. But for me, it's them at their most perfect. Nothing can come before and nothing has come since where they nailed it. They extended everything, and for me, it is their apex."
METALLICA recently cancelled their headline performances at Sonic Temple Art + Music Festival in Columbus, Ohio (May 15 and May 17) and Louder Than Life in Louisville, Kentucky (September 18 and September 20) to allow frontman James Hetfield to continue his recovery.
"It pains me to write this, but I have to let all of you know that I cannot make it to Sonic Temple in Columbus and Louder Than Life in Louisville this year," James wrote in a statement. "As part of my continuing effort to get and stay healthy, I have critical recovery events on those weekends that cannot be moved. I apologize to all of our fans who have bought tickets for these festivals.
Tickets for METALLICA's remaining 2020 dates are available here.