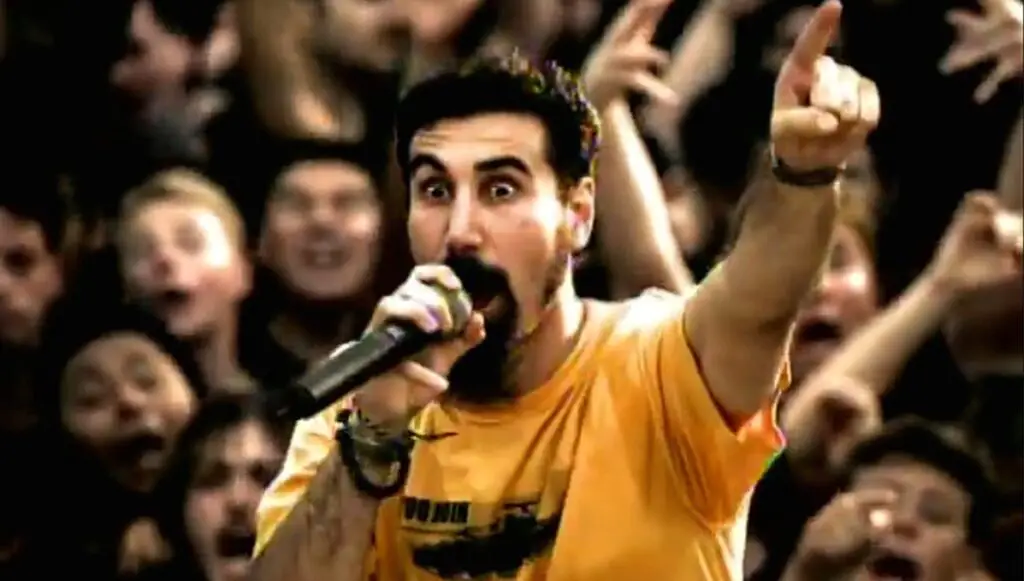 The SYSTEM OF A DOWN singer has revealed that he is constantly being ambushed by well-meaning fans who see the famous singer in public, run up behind him, and quote his most iconic song, "Chop Suey!," by yelling, "WAKE UP!," in his ear.
In a recent interview with Revolver Fan First podcast, Tankian was asked about the phenomenon, and he had this to say: "People will scare the sh*t out of me when they yell, 'Wake up,' behind me somewhere — wherever, in public," he said, miming the way he frantically chrips the words in the verses of his 2001 hit.
"I'm like, 'F*ck dude! Really? Wow… I'm glad you're excited but don't do that."
"Chop Suey!" was a moderate success on the charts around the world. In Australia, after hitting No. 3 on the Triple J Hottest 100 of 2001, with virtually no airplay on commercial radio, it debuted and peaked at No. 14 in February 2002. It is SYSTEM OF A DOWN's highest-charting single in Australia.
In the United States, the song peaked at No. 76, making it the band's lowest peaking song on the Hot 100 due to the fact it was taken off the radio for its political lyrics. On the Modern Rock Tracks, "Chop Suey!" peaked at No. 7, becoming the band's first top ten single. In the UK Singles Chart, it debuted and peaked at No. 17.