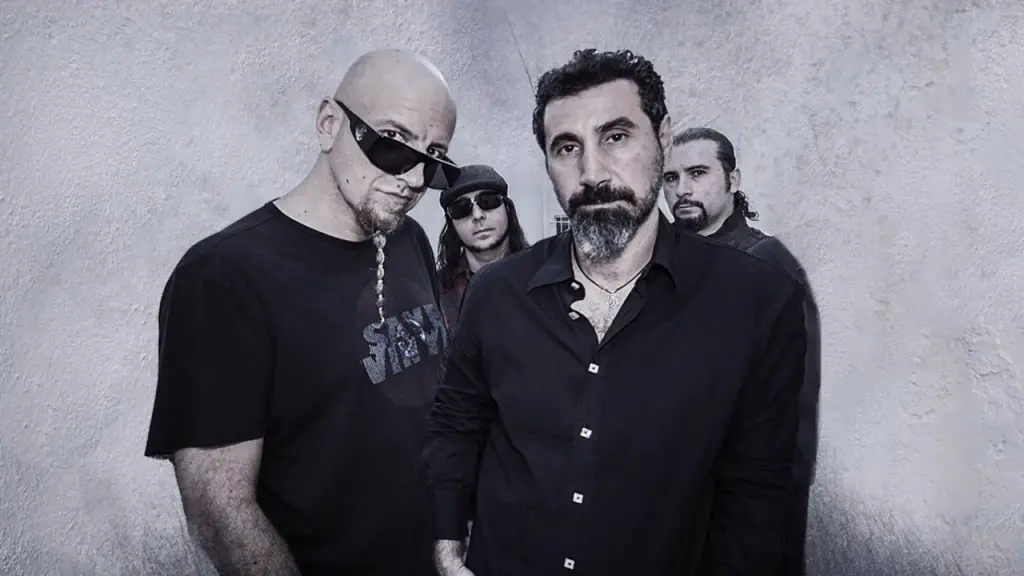 SYSTEM OF A DOWN guitarist Daron Malakian says that the band has no plans for a new album anytime soon.
During a conversation with KROQ, Malakian discussed his SCARS OF BROADWAY project, the possibility of a new SYSTEM OF A DOWN record, and more.
You can check out a part of the interview below (as transcribed by Ultimate-Guitar.com).
It was quite a while between Scars on Broadway albums, you brought it back because…?
"You know, I just have a lot of material, a lot of music, and I'm a little bit more clear on where I'm at with my life right now when it comes to releasing my songs.

"It took a while what's going on with System and if we're going to make a record or not, so I just kind of held on to a lot of music to see what was going on with that. And we just couldn't see eye to eye with certain things on that stuff, it was just time for me to just start putting out my music."
As a creative person, you had some crazy itch because you're holding on to so much material?
"Yeah, I like to do things when it's the right time, though, you know, I write for me, at the end of the day; so I do have a lot of material because I always write.

"But it was just the right time for me at this point to put some songs out, and I've been actually sitting on this record that I just put out with Scars called 'Dictator' for a few years. So what's next for me is working on more Scars stuff and putting out a new record hopefully in the next couple of years."
Is some of that material, that you will possibly hold on to – could that be System material or is this the Daron Malakian Scars material only?
"I think my material usually works for both bands, so if System decides to make a record at some point, I think I'll have material for that. But the thing is that I'm not waiting anymore to see what's going on."
The frustration is that because of the direction, musically everyone's not on the same page, or is it people maybe don't want to leave their families and do the whole cycle again?
"It might be a mix of both. People change; as time goes on taste changes, and people want to take the band into different directions, and you have other members of the band that maybe don't want to go into those directions.

"So we just haven't come to an agreement on how we would want to do it if we did make a record. I never say never, but at this point, it's not likely that it's going to happen anytime soon."