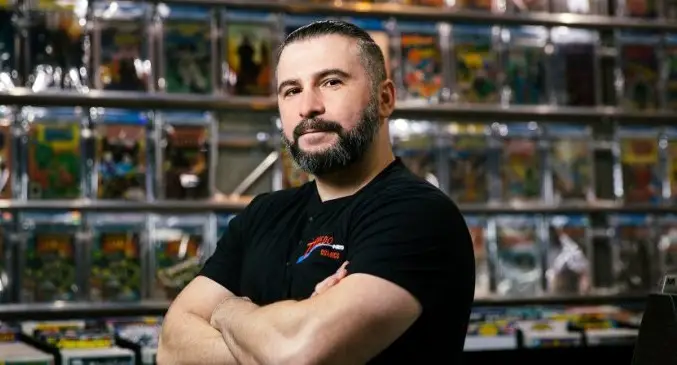 In a new Instagram post, SYSTEM OF A DOWN drummer John Dolmayan said that the "Black Lives Matter" movement "never had legitimacy" and was "always a Democratic party fundraiser and propaganda tool."
Dolmayan took to social media to share a photo of eight-year-old Secoriea Turner, who was fatally shot Saturday in Atlanta not far from a Wendy's restaurant that has become the site of protests after an Atlanta police officer shot and killed Rayshard Brooks, a black man, there on June 12. 
Secoriea was killed after what police described as a confrontation between her mother, a friend and a group of armed suspects blocking their way.
Dolmayan wrote along with the photo: "The supposed black lives matter movement never had legitimacy in my view and were always a Democratic Party fundraiser and propaganda tool. Along with Antifa they have shown themselves to be the enemy of the people of the United States and have adopted lawlessness emboldened by a sensationalist media and the moronic Hollywood elites who pander to them at every opportunity . They will be brought to justice but when? How many more innocents need to be murdered before we come to our senses."
Dolmayan had recently once again defended Donald Trump and slammed democrats for "demonizing" U.S. President.
"Working together to fix problems seems to be the last thing on the lefts mind , instead it's about demonizing Trump and blaming him for everything under the sun and telling you you're a bad person for voting for him etc, the usual liberal tactic straight from the Marxist manifesto," Dolmayan wrote on Instagram.
"Blocking every effort the president attempts to make will not help any of us although the obvious ploy was also used by republicans in the past and can be effective in the war we all unfortunately must pay for over control of this land.
"We are destroying ourselves from the inside, all fueled by our enemies abroad and helped by the useful idiots that live among us but hate the country that made them.
"I will fight to maintain this republic though it costs me everything I have, I will fight for those who protect us like the police, I will fight for all of our rights under the constitution, and I will fight for our future. If that costs me personally so be it."
https://www.instagram.com/p/CCUw9ebnxS3/?utm_source=ig_embed