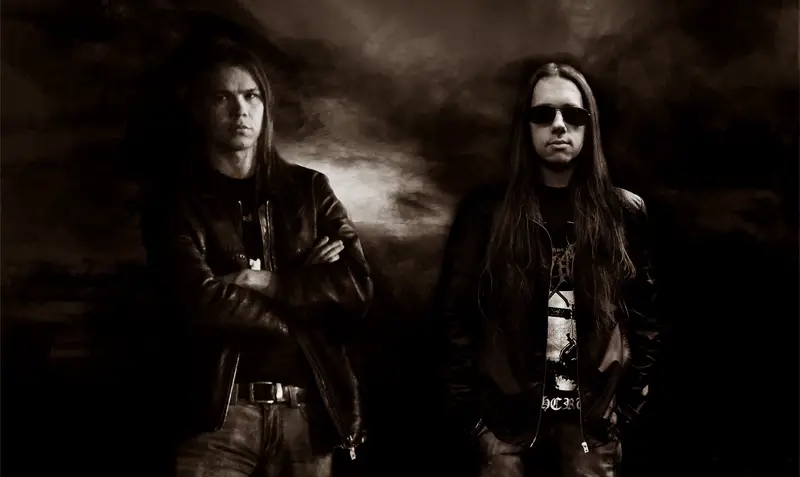 Russian atmospheric/depressive black metal band TAIGA are now streaming their first single "Вверх" off their upcoming album "Sky" set for release on September 16th via Satanathc Records sub label Symbol of Domination. You can listen to "Вверх" below.
The album tells the story about those moments in life when people are aware of their own insignificance and can not overcome the emotional pain. Everyday is torture for them as loneliness is the guard of their cage and they feel there is no escape. In hope of change, they turn their eyes to the sky.
"Sky" Tracklist:
01. Intro
02. Признавая ничтожность
03. Картины забытой боли
04. Вверх
05. На коленях
06. Небо ещё не погибло
07. Похоть
08. Надежда
Album Length: 58:51
You can pre-order "Sky" here.
TAIGA was founded in the Siberian city of Tomsk by Nikolai Seredov from the thrash band "Стахановцы" (Stakhanovtsi) and the funeral doom band FUNERAL TEARS along with Andrey Chernov, guitarist of the military/martial industrial metal band PANZERTANK. In December 2013, they released their first two songs, "За чертой" and "На битом стекле", which marked the beginning of the project. People suffering from mental disorders caused by public misunderstanding, undivided love and their own weakness are the main influence in TAIGA's lyrics. In 2015, they released their second album "Gaia" via labels Symbol Of Domination and Metallic Media. In 2016, band recruited Aleksey "Satanath" Korolyov as their keyboardist/ambient sound maker to add to their mystic atmosphere.