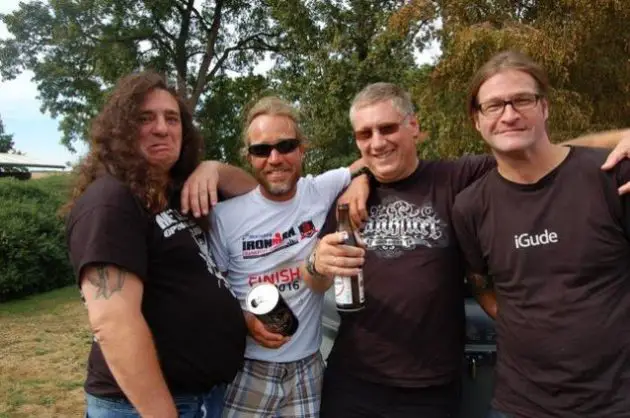 It is their jubilee year! 35 years of TANKARD! And, of course, a suitable soundtrack cannot be neglected for the occasion. The band's 17th studio album will be entitled "One Foot In The Grave" and will be released on June 2nd, 2017 via Nuclear Blast.
Today, the band has just released the first trailer for that upcoming album. The video was a result of the listening session of the new album, which took place at the pub "Alte Liebe" in Frankfurt (Germany) on February 17th and it shows the first impressions of the German press.
The band also presents the tracklist of the anniversary album:
1. Pay To Pray
2. Arena Of The True Lies
3. Don`t Bullshit Us!
4. One Foot In The Grave
5. Syrian Nightmare
6. Northern Crown (Lament Of The Undead King)
7. Lock`Em Up!
8. The Evil That Men Display
9. Secret Order 1516
10. Sole Grinder
This time, the album is going to have a serious streak; not only filled with humor but criticising today's society. Even the traditional beer song 'Secret Order 1516' displays some critical elements. But don't worry: fans of the typical TANKARD humour won't be disappointed! With songs like 'Sole Grinder', the band hasn't forgotten their raison d'être. This song pays tribute to the band's manager Buffo (Gerre: »The funniest choleric person in Germany«) in an ironic way.