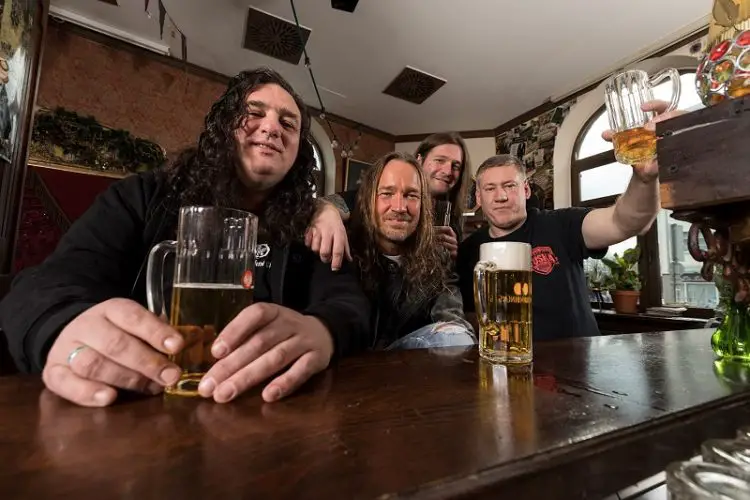 German cult thrashers TANKARD have announcd that they'll perform at the German DFB cup final this year, which will impressively be their third appearance at the huge event. Like their appearances in 2006 and 2017, the band will be playing 'Schwarz-weiß wie Schnee' which is their favourite football team, Eintracht Frankfurt's club anthem. They'll be performing in front of the Eintracht Frankfurt's fan stand on May 19th. After that, it'll be all or nothing for their team in the match against record breaking cup champions Bayern Munich.
"The best things come in threes. Of course we're very proud that we're once again invited to perform right before the cup final at the Olympic stadium in Berlin, and it'll be a real challenge to surpass last year's event. But this year, we're going to win the cup and won't take Helene Fischer home. Black/white/red regards Gerre"
The event will be broadcasted on ARD, kick off will be at 8pm CEST.