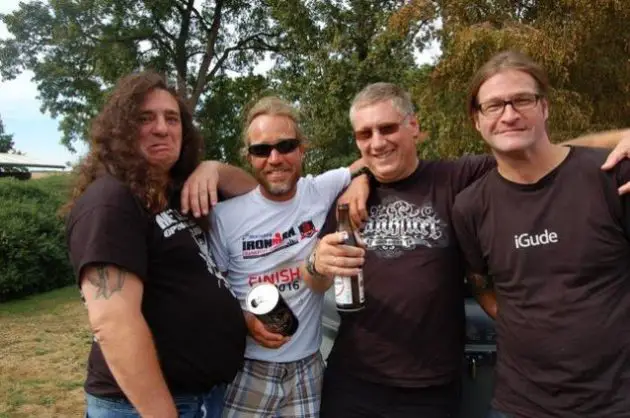 German thrash metal legends TANKARD released their highly praised 17th studio album "One Foot In The Grave" one week ago via Nuclear Blast Records. With the enormous support of their loyal fan base, the band has entered the German album charts on #26, which marks the highest entry in the band's career.
Vocalist Gerre stated:
"Actually, our humble goal was to sweep Helene Fischer from #1. But after having done this already two weeks ago, at the Olympiastadion in Berlin during the football finals, we are now super happy to have reached the highest chart position in the band's history. Many thanks to our manager Buffo, to Martin Buchwalter, who produced the record, to Flori and team Nuclear Blast for their endless support and, of course, last but not least, many thanks to all the faithful fans! In this spirit: 'Senile with Style' and cheers to the next 35 years!"
Order "One Foot In The Grave" physically here.
Also check out TANKARD's latest lyrics video for the track "Syrian Nightmare" below: