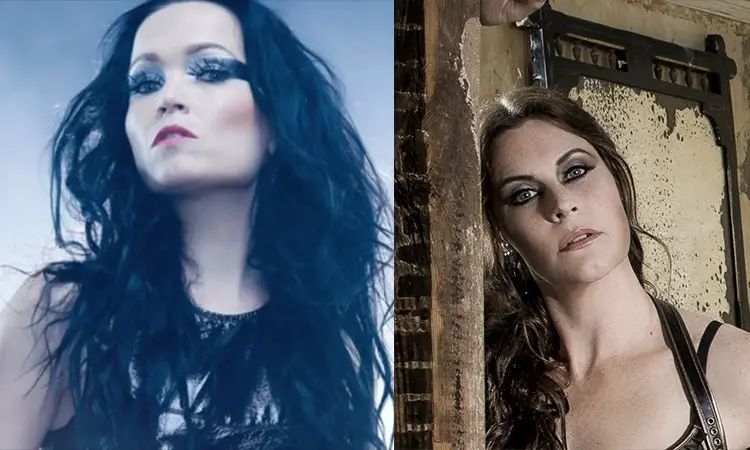 This Tuesday, December 8, former NIGHTWISH singer Tarja Turunen will take part in an Instagram Live chat with band's current vocalist Floor Jansen. The discussion will start at 19:30 CET / 1:30 p.m. EST / 10:30 a.m. PST.
Tarja announced the chat via her Facebook page, writing: "On Tuesday at 19:30 CET I will be having a chat with Floor Jansen in my Instagram live about my forthcoming 'Christmas together world wide live streaming concerts' and her recent activities."
NIGHTWISH and Tarja departed after a concert in the Hartwall Areena, Helsinki on October 21, 2005, recorded for the live DVD End of an Era.
On 9 October 2013, Jansen was announced as permanent NIGHTWISH member, following an invitation she received from the band in a hotel bar. In 2015, NIGHTWISH released their first studio album featuring Jansen as the lead vocalist, Endless Forms Most Beautiful. Out of this tour came the live album Vehicle of Spirit which is the second live album to feature Floor.
The second studio album with Jansen as lead vocalist, Human. :II: Nature., was released on April 10, 2020.