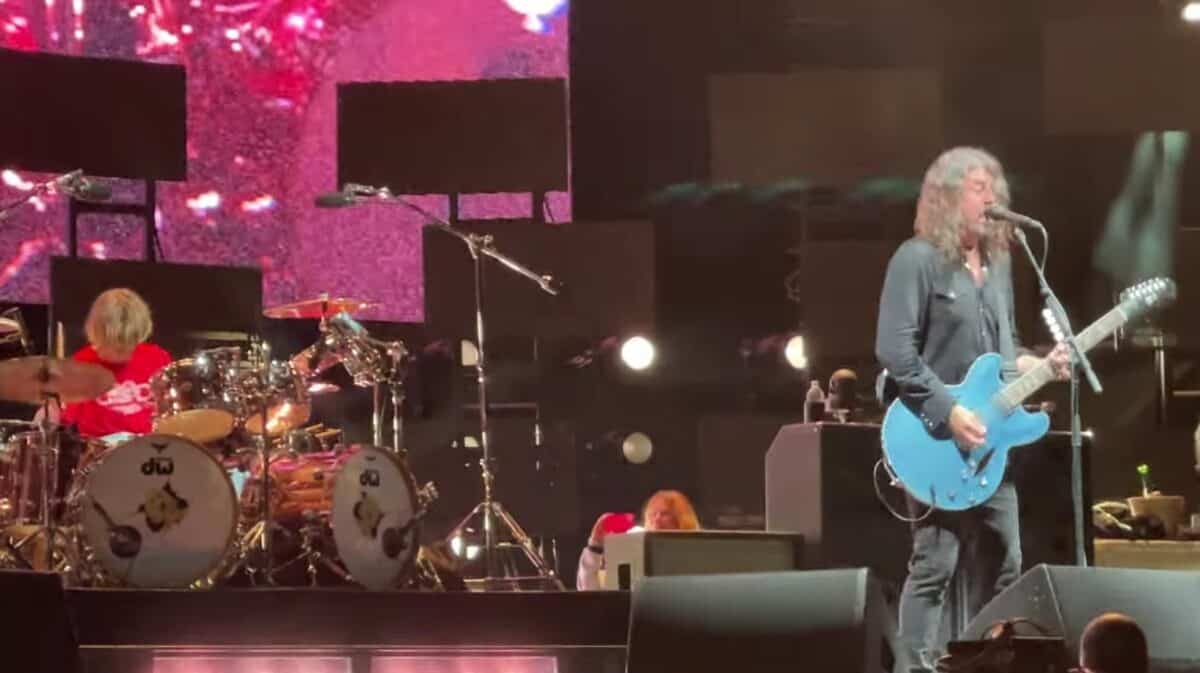 At the Boston Calling festival, Shane Hawkins, the son of the late FOO FIGHTERS drummer Taylor Hawkins, made a guest appearance on stage to perform the song "I'll Stick Around" with the band. This took place on Friday, May 26th.
Before performing the track, FOO FIGHTERS lead singer Dave Grohl addressed the audience: "How about we do a song with one of my favorite drummers in the world? Would you guys please welcome Shane Hawkins."
Hawkins was found dead on March 25, 2022, at the Four Seasons Casa Medina hotel in Bogota, Colombia while FOO FIGHTERS were on tour.
An official cause of death for Hawkins hasn't been released, but Colombia's attorney general's office released a preliminary toxicology report, saying that medical examiners found evidence of 10 types of substances in Hawkins's body, including opioids, benzodiazepines, marij*ana and antidepressants.