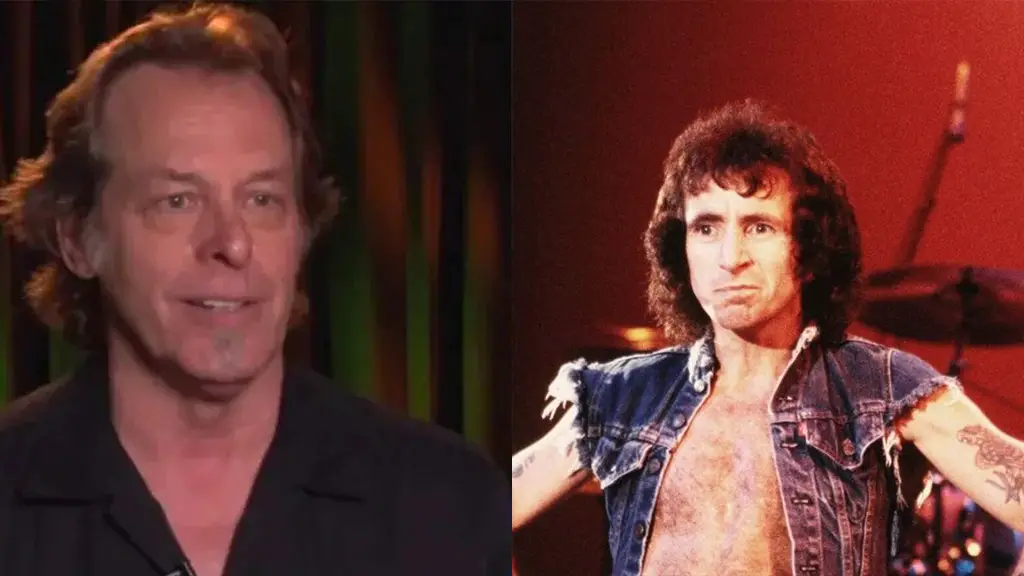 During his recent Facebook live stream, Ted Nugent discussed his disdain of drugs and alcohol, reflecting on his encounters with some of the all-time icons of rock.
"A lot of my musical heroes, some of the greatest, most talented, gifted people on the planet, they would get higher and higher because initially, they couldn't manage the intensity of artistry," Ted said. "And the more you get high, the dumber you get, and the dumber the decisions you make, and then they gag on their own vomit and they're dead.
"Jimi Hendrix offered me dope. I said, 'No, thanks. No way.' Let me also mention Bon Scott — what a gifted monster, huh? Bon Scott of AC/DC offered me all his Jack Daniel's.
"We were at the recording studio in Miami, at Criteria Sound," he continued. "I was recording Weekend Warriors — it must have been '79 — and they were recording Highway to Hell. We used to do gigs together all the time.
"And he was always drunk. He [would always go], 'Nugent, here. Have some of this. It'll loosen you up.' Like I need to be looser. [Laughs] He can't imagine how loose a human being can be because the whisky has fogged his sensibilities. I am the loose guy; you're the drooling guy. Drooling isn't loose. Stumbling isn't loose. Puking isn't loose. And dying isn't loose."
Bon Scott died in 1980 of "acute alcohol poisoning."