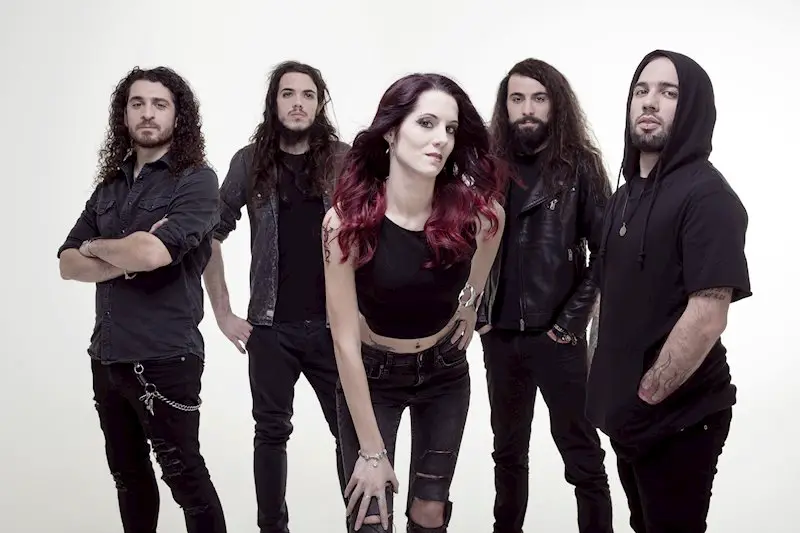 Temperance are a rising star in the world of modern metal.
With three modern-melodic clean vocals, Temperance is the one and only in the world to feature this twist of vocal harmonies both in the studio albums and in its live shows! Thanks to the mixture of the crystalline voice of Alessia Scolletti, the strong timbre of Michele Guaitoli and the rough vocals of mastermind and guitarist Marco Pastorino, Temperance's vocal-line up has a unique shape, supported by the technical bass playing of Luca Negro and the modern drumming of Alfonso Mocerino.
Every Temperance 's show is a special live experience where a mixture of tight heavy guitar riffs, electronics and rock elements are all bounded together with the band's core elements: melody, power and harmonies.
With three accomplished releases – 2014's self-titled " Temperance", 2015's " Limitless " and 2016's " The Earth Embraces us All " the band has set its sight on a global fanbase. Temperance is know as a heavy touring band: in three years only the band played about 150 shows all over the world including a U.S. Tour, a support tour for Luca Turilli's Rhapsody, a Japanese tour, a headlining-European tour in 2017, a special show at the theatre with choir and string quartet – live recorded in the "Maschere" DVD, released in 2017 – among support shows for Nightwish, Slipknot, Within Temptation and more!
"Of Jupiter and Moons" is the latest and further step forward for the Italian quintet. Mixed and mastered by Jacob Hansen (Volbeat, Epica, Amaranthe), with the cover artwork by Yann Souetre (Ayreon) and the official photoset by Tim Tronckoe (Nightwish, Ghost), Temperance are ready spread their music all over the world!
Read our review here.