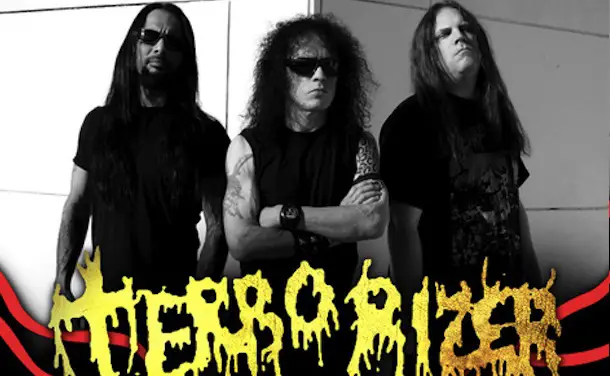 Pedro "Pete" Sandoval recently declared that his band TERRORIZER has come to an end.
The former MORBID ANGEL drummer, who reunited with another ex-MORBID ANGEL member, bassist/vocalist David Vincent, in I AM MORBID last year, made the announcement on Sunday (January 22) with a message on social media.
He wrote: "Important announcement to those who are asking about any news from @terrorizerofficial. Guys, due to the lack of time , my busy schedule with my personal life and @iammorbidband, I have no time to work with TERRORIZER anymore which means there will be no TERRORIZER material, it's over. With that being said I can tell you that the new @iammorbidband I AM MORBID stuff will be AWSOME, WE'LL KILL A*SES.
"See you in the upcoming I AM MORBID festivals, shows, and such.
"Thank you so much for your long and endless support."
For over two decades, Sandoval dedicated himself to the musical journey of MORBID ANGEL and TERRORIZER, producing three remarkable albums: Darker Days Ahead in 2006, Hordes Of Zombies in 2012, and the most recent Caustic Attack in 2018. This last one was celebrated for being the band's heaviest and most diverse record up to that point.
In 2021, it was announced that TERRORIZER had inked a worldwide deal with Earache Records. Back then, the group featured Sandoval, Lee Harrison on guitar, and Sam Molina on both bass and vocals.