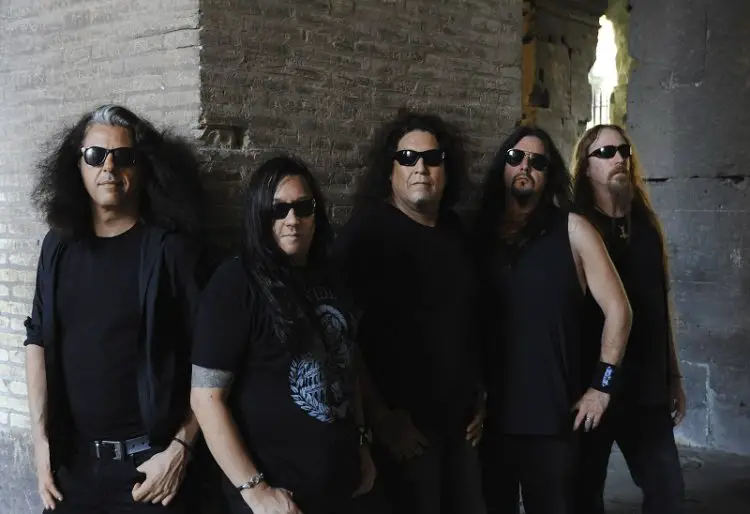 TESTAMENT and METAL CHURCH might be planning to play together in the not too distant future.
A potential toure was recently fueled when METAL CHURCH posted a picture on their Facebook page of their singer Mike Howe hanging out with TESTAMENT's Chuck Billy, which was taken when both bands took part in MEGADETH's first-annual MegaCruise last month. Several fans that commented on this post have also asked for a TESTAMENT and METAL CHURCH tour, of which the latter has seemingly agreed by "liking" their comments. No potential timeline of the tour has been given thus far.
TESTAMENT are expected to release the follow-up to 2016's Brotherhood Of The Snake in early-to-mid 2020. The band will be touring Europe next February and March, titled "The Bay Strikes Back", with their Bay Area comrades EXODUS and DEATH ANGEL.
METAL CHURCH's most-recent record Damned If You Do was released last December and they are reportedly already working on new material.