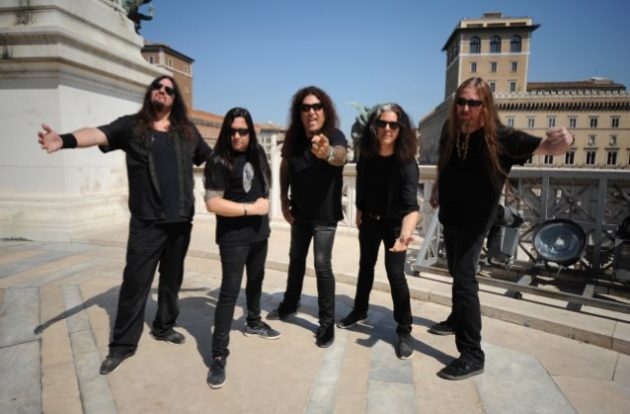 TESTAMENT's vocalist Chuck Billy was recently interviewed by radio program Full Metal Jackie, offering an update on the band's follow-up to 2016's "Brotherhood Of The Snake", including tentative studio plans and a release date. If it all goes according to plan, the new album will drop in April next year.
He stated: "After this tour we're going to do the second leg and once that's done the plan is to get a lot of riffs and stuff going out on this tour because we do have a lot of time on our hands. So by the time we finish this, we'll go home and me and Eric will really get together and really try to chop out a bunch of music because the goal is to get in the studio hopefully by January and have a record out hopefully by April. That's the goal."
The second leg of tour that Billy was referring to is SLAYER's farewell tour, which will take place in July and August, and includes TESTAMENT as one of its supporting acts.