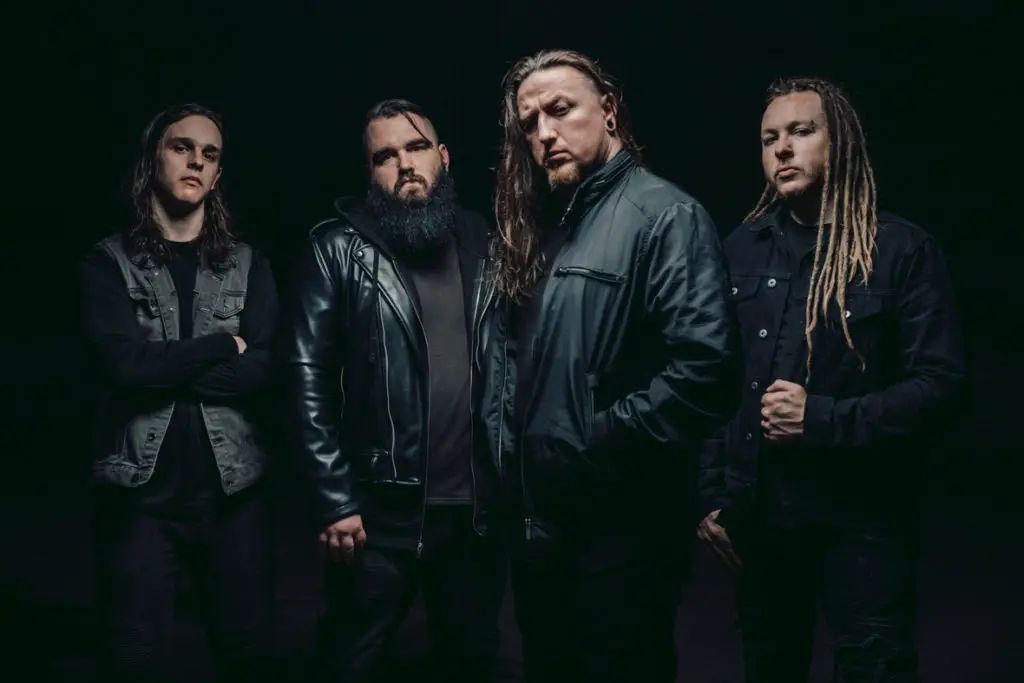 Sacramento hard rock quartet THE ALPHA COMPLEX bursts onto the scene with their brand new single "Bad For You" mastered by none other than Taylor Larson (FROM FIRST TO LAST). THE ALPHA COMPLEX is comprised of Michael Woodruff, Kery Glennon, Travis Carrier and Matthew O'Connell.
"'Bad For You' is a song that describes what happens when you stop blaming everyone else for your flaws and admit that you are actually the problem," says Woodruff. "The relationship is toxic but you have come to the realization that you are the one making it that way. Like oil and water, sometimes things just won't mix no matter how hard you try."
The highly energetic performance video for this massive new track makes the undeniable statement that THE ALPHA COMPLEX is a sheer juggernaut. Led by Woodruff's powerful vocals, the thunderous track swells and explodes into an arena-ready chorus that would make them a favorite for fans of I PREVAIL and STARSET.
If you're interested in a bit of metal trivia style info, then get this… Woodruff and fellow band mates Glennon and O'Connell are also members of the the prolific shock rock sensation MOTOGRATER. MOTOGRATER is widely known as the band that launched Ivan L. Moody's career before he went on to join the now monstrous FIVE FINGER DEATH PUNCH.