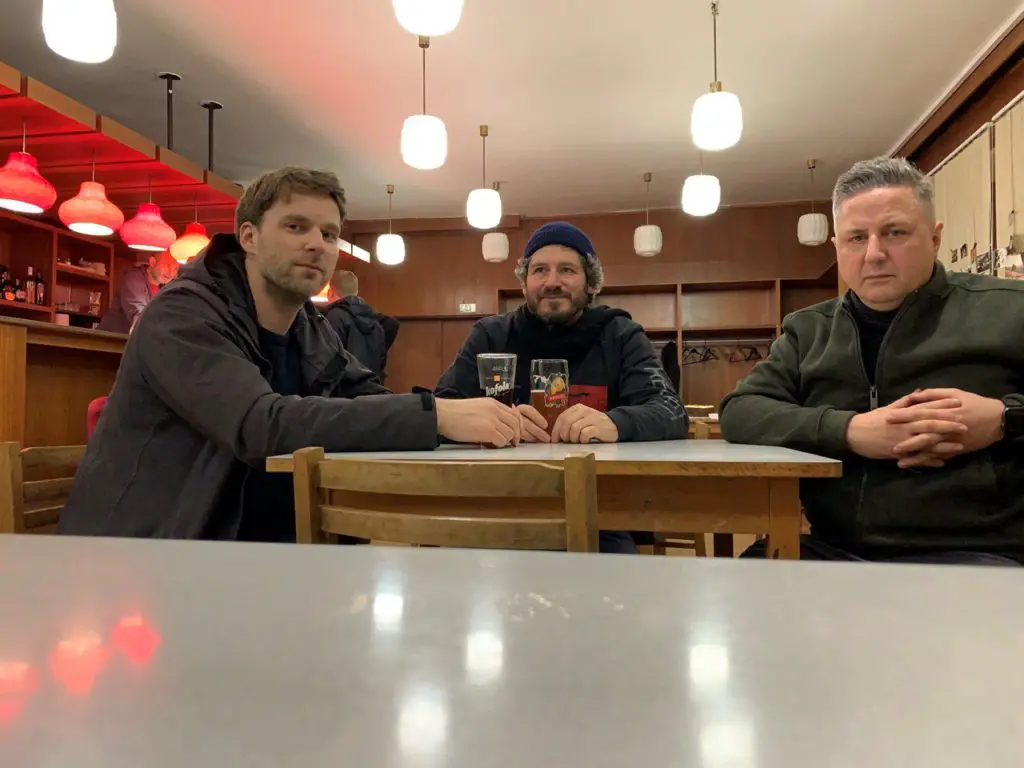 German avant/post-rock trio THE ANTIKAROSHI presents their fifth LP,  "Extract.Transform.Debase", ending a five-year gap between albums. The album has just been announced to see release this April, once again through their allies at Exile On Mainstream, who now issue a new teaser trailer. You can check it out below.
THE ANTIKAROSHI is the name of an unwanted song written, played, and recorded out of a pleading necessity to do so. Why? Because sometimes life or experiences can only be expressed through song, music, lyrics. It's sort of autotelic, in a self-sufficient, internally driven form. The band is heavily influenced mainly by D.C. punk and hardcore, while shooting forth rays into many genres by acting completely independent, musically and politically. The result is music both surprising and overwhelming.
"Extract.Transform.Debase" was recorded, mixed, and mastered in the Autumn of 2020 at Blockhausstudio and ChaosAudioProd Basement by Nikolaus Schwab. Joining Christoph Hennig (vocals, guitar, electronics), Dirk Hoffman (vocals, bass, electronics), and Andre Pautz (drums), the record features guest piano and vocals from Marco Henschke and cello from Mette Wätzel on "Set Your Reminder" and vocals from Tonia Reeh on "Spitting Image." The captivating cover artwork was created by Matt Irwin (A Whisper In The Noise, Wive).
Exile On Mainstream will release "Extract.Transform.Debase" on April 23rd, on 180-gram 12" black virgin vinyl with a bundled CD and digitally.
"Extract.Transform.Debase" Track List:
1. Jaded
2. Constitution Shall Not
3. Chin Chin
4. Benczik
5. Spitting Image
6. Requiem for R. S.
7. Hey You
8. Set Your Reminder