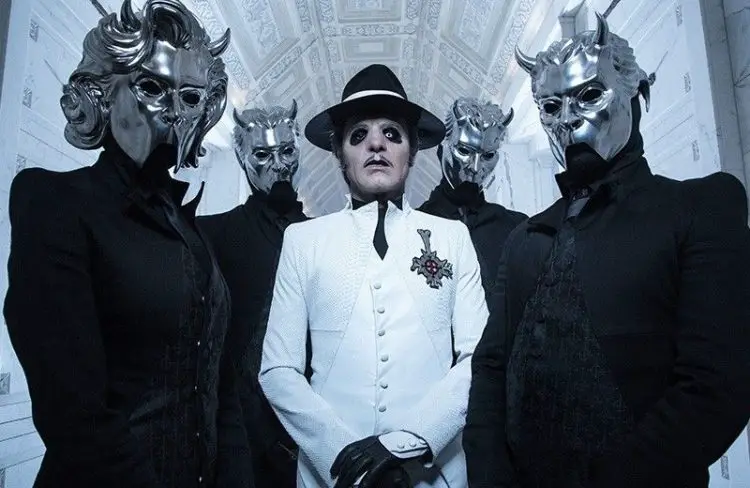 Metal Hammer have presented a rundown of what they see as 10 finest tracks in the GHOST catalog.
Author Joe Daly noted in the intro:
As critical and commercial accolades continue to amass at the feet of Ghost – those Satan-loving retro rockers from Sweden – one might be forgiven for wondering if founder/singer Tobias Forge (aka, Papa Emeritus I, II and III and currently Cardinal Copia), might have really cut a deal with the Devil. After all, over the course of four studio albums, the band have earned the feverish adulation of both fans and critics, not to mention the likes of Dave Grohl and James Hetfield. They notched a 2016 Grammy for Best Metal Performance and after a complete lineup change in 2016, Forge and the band's latest iteration released this year's Prequelle, their finest work to date and current leader of the Metal Hammer fan poll for best 2018 album so far.
You can check out the list below, consult the source for full commentary.
10. Per Aspera Ad Inferi
9. Elizabeth
8. Ghuleh/Zombie Queen
7. Ritual
6. Cirice
5. Year Zero
4. Con Clavi Con Dio
3. Rats
2. Miasma
1. Square Hammer