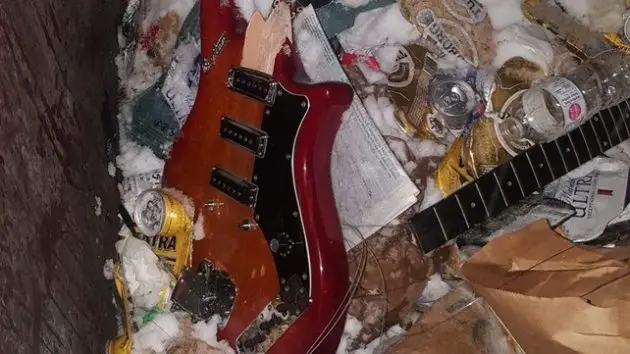 The Canadian doom metal band, WITCHROT, who made international headlines by breaking up in epic fashion last month, have revealed that their drummer really didn't die and that the band will be reuniting.
The band's Peter Turik, who posted the infamous statement, has now spoke to Altpress.com, and you can read what he had to say below.
"The other Sunday I posted on WITCHROT's Facebook page that the band was taking a break. Two people I cared about stabbed me a trillion times in the heart with betrayal and that resentment scars like hell fire. It obviously left me feeling wretched. I always hate it when bands stop dead without any updates and I felt, well, might as well let the people know.
"After writing, I asked Simon, our drummer who quit a couple weeks prior (due to the fact that he has become increasingly busy drumming for Crazy Bones, Gloin, and Brenda), if that was a good idea. He said 'Yeah, but say I died, no one will give a s**t'…… Clearly they did.
"I am floored by the fact that this post received so much attention, considering we had only around 300 likes on Facebook when I wrote it. The amount of positive feedback people expressed, with regards to my situation along with the praise for our music, was touching to say the least. I thought maybe a couple people in Europe might care or 'like' the post but instead it reached nearly every news source on the planet……..F*ckin eh.
"At this point I am going to continue the band full force with Lea up front on vocals. The both of us talked it over and I'm so happy that she is on board. She has that powerful voice that makes you feel small in her presence. Kind of carved out and hollow.
"We are going to use this attention to our full potential. We booked studio time and also decided to recruit some friends to play Lee's Palace Dec 28. Of course, now we have big plans to tour extensively in the near future. No sense in waiting around, we have so many talented friends that can easily learn our songs in no time. I've decided to switch to guitar, that way the guitar will finally sound the way it's supposed to. Stay heavy – Peter"