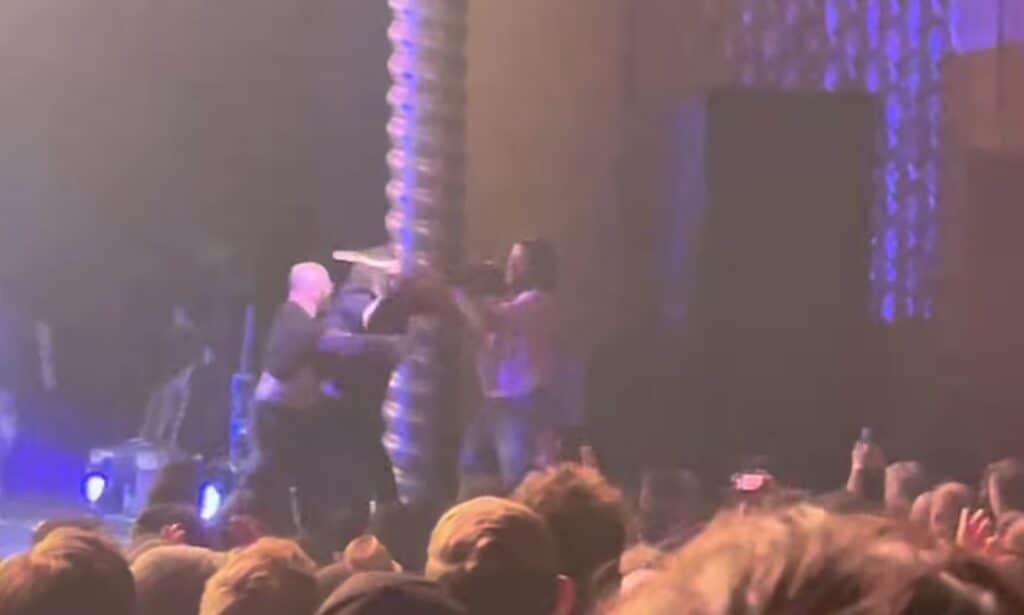 Rich Robinson of THE BLACK CROWES used his guitar to forcefully remove a stage invader who crashed the band's concert on Sunday, November 20th in Melbourne, Australia.
Shortly after tantalizing the crowd with "Stare It Cold," THE BLACK CROWES' tenth song, a large man enticed security when he ran across the stage from the right side.
As the man made his way toward the stage, THE BLACK CROWES singer Chris Robinson got ready to swings his microphone stand in the man's direction, but was unable to make contact. The man then reached the left side of the stage, where he got into a brief scuffle with one of roadies before Rich removed his guitar and used it as a weapon, hitting him just above chest and forcing him to jump off.
Chris Robinson then angrily shouted and pointed at an audience member during a performance, causing the man to be removed from the building by security.
Fan-filmed footage can be seen below.