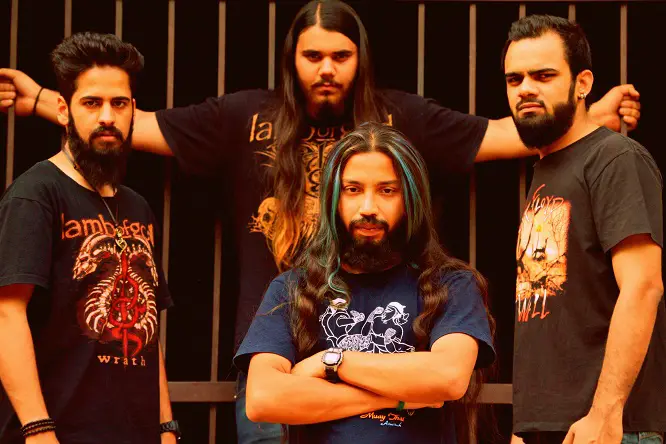 New Delhi (India) based Experimental Metal band THE CHRONIC LEGION has recently announced several interesting collaborations with well known artists in the Metal circuit for their upcoming untitled full length album that is set to release in the latter part of the year.
The first collaboration features one of the most reputed Sitar players Rishabh Seen, who is also the world's first Sitarist to infuse Heavy Metal with Carnatic/ Folk Music.
Also on board, veteran Keshav Dhar from Progressive giants SKYHARBOR, who is also Mixing / Mastering the album and Mexican drummer Gerardo Ruiz who is one of the more popular YouTube personalities for pulling off many infamous drum covers, is all set to play the drums on this album. Besides this, the band has also announced lots more collaborations to produce this much awaited album, which will be announced later in the upcoming days.