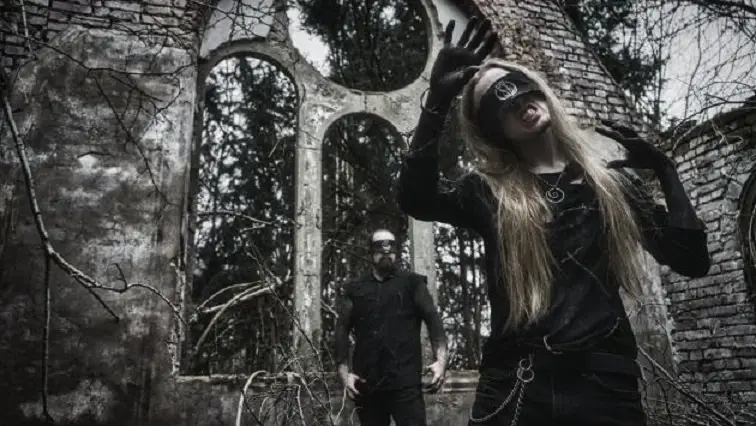 Blackened Art Metal Act THE CIRCLE unleashes brand new music video "Chapter III: Zorn" from Upcoming Album Metamorphosis. Their highly anticipated debut album Metamorphosis will see the light of day on April 23rd. Check out the new music video below!
Coming from the void of darkness and misery, while complex and artfully created compositions lead through an obscure soundsphere and revealing diverse facets of the state of mind, THE CIRCLE delivers an enlightening odyssey with their Metamorphosis. The blend of aggression and melancholy, deep meaning and prodigious visuals create a mystery and grandeur of the band, and one that follows the path of inevitable changes and a wide spectrum of emotions. As a guest and session vocalist, THE CIRCLE invited no one less than Asim Searah (Wintersun, Damnation Plan, TRVE CVLT CLVB) to join the emotional ride of their upcoming magnum opus!
Metamorphosis is a concept album, featuring four enthralling tracks, that are reflecting four chapters: Fear, despair, wrath and salvation. Ahead of the official album release, the band guides us through every chapter, as they have created a music video for each track on the record. After the haunting first chapters "Angst" and "Verzweiflung", THE CIRCLE have now reached their wrathful peak of the album and share the blistering track "Chaper III: Zorn" with us!
Says the band: "The Wrath is proclaimed: the third Metamorphosis single 'Chapter III: Zorn' is out and the thunder of hatred is roaring in full force! Behold the excruciating fight against inner demons in our new music video!"
Metamorphosis Tracklisting:
Chapter I: Angst
Chapter II: Verzweiflung
Chapter III: Zorn
Chapter IV: Erlösung