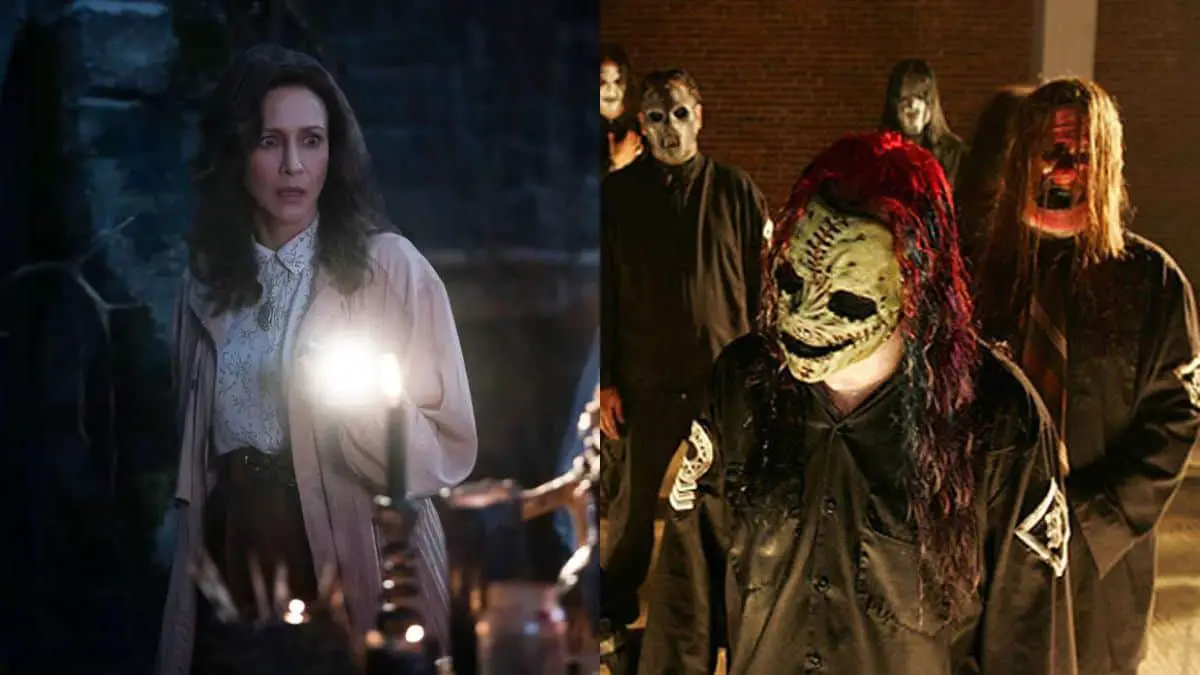 In the previous year, esteemed Hollywood star Vera Farmiga, widely recognized for her roles in The Conjuring and its various sequels, Bates Motel, Godzilla: King of the Monsters, and the MCU show Hawkeye, gained widespread attention for her exceptional rendition of IRON MAIDEN's iconic song, "The Trooper."
Farmiga frequently attended local performances hosted by Rock Academy, a music institution in Woodstock, New York, that employs rock and heavy metal to attract a younger audience to music. The actress, joined on stage by her spouse Renn Hawkey, the keyboardist of the industrial rock band DEADSY, instantly gained admiration from metal fans worldwide.
Remarkably, Farmiga has outdone herself by covering SLIPKNOT's signature song, "Duality." She brilliantly performed the iconic 2004 track at a Rock Academy show on Monday night (April 17).
While announcing the song, Conjuring star said: "I'll tell you one thing. This music programme is one thing we can't get enough of. We really do have the time of our lives. 
"This is for all the chin-pressers. All the eye-pushers. The skit-scratchers. The teeth-grinders."
Her performance can be seen below.