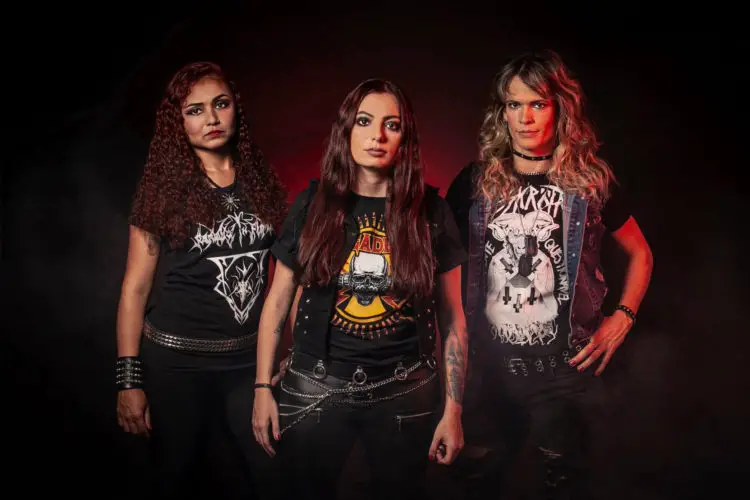 THE DAMNNATION attack with their debut album! "Way Of Perdition" spews forth a versatile sound which mixes several strands of Extreme Metal and brings life to Old School Thrash.
Based in São Paulo / Brazil, THE DAMNNATION consist of Renata Petrelli (vocals, guitar), Aline Dutchi (bass, backing vocals) and Luana Diniz (drums). In 2020 they dropped a four-track EP entitled "Parasite," on which the raging fist of old school Heavy Metal hit the skull of Thrash Metal. Imagine the love child of Judas Priest, Megadeth, and Power Trip if you will. Now, the power trio will strike back even heavier!
Read our review here.