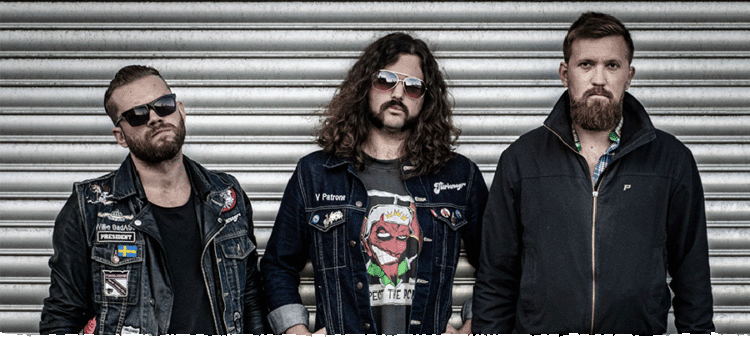 The spirit of high energy Rock 'n' Roll is reborn with THE DRIPPERS, who are fusing the 90's wave of Scandinavian rock (Gluecifer, The Hellacopters, Turbonegro) with the raw sound of classic bands like The Stooges, MC5 and Radio Birdman. Wether you wanna call THE DRIPPERS Garage or Action rock, one thing is sure: the band turns all dials to eleven! Screaming guitars, alcohol fueled sing-along choruses and raw f*cking power is their pure essence.
The debut full-length album "Action Rock" was recorded during the second half of 2018 at Sunlight Studio, produced by legendary Tomas Skogsberg, who took The Hellacopters, Gluecifer, Backyard Babies, New Bomb Turks, Entombed etc. under his wings during the 90's.
THE DRIPPERS quickly gained a reputation of being an explosive live band in a classic genre that's coming back to life. During both 2017 and 2018, the band has been hand picked to play prominent after parties to The Hellacopters' gigs at Liseberg (Göteborg) and Gröna Lund (Stockholm). They have become a popular live act, sharing the stage with bands like Turbonegro, Supersuckers, The Dwarves, The Baboon Show, Robert Pehrsson's Humbucker, Scumbag Millionaire, Grindhouse, Deadheads, Hard Action, Märvel and Night.
Read our review here.