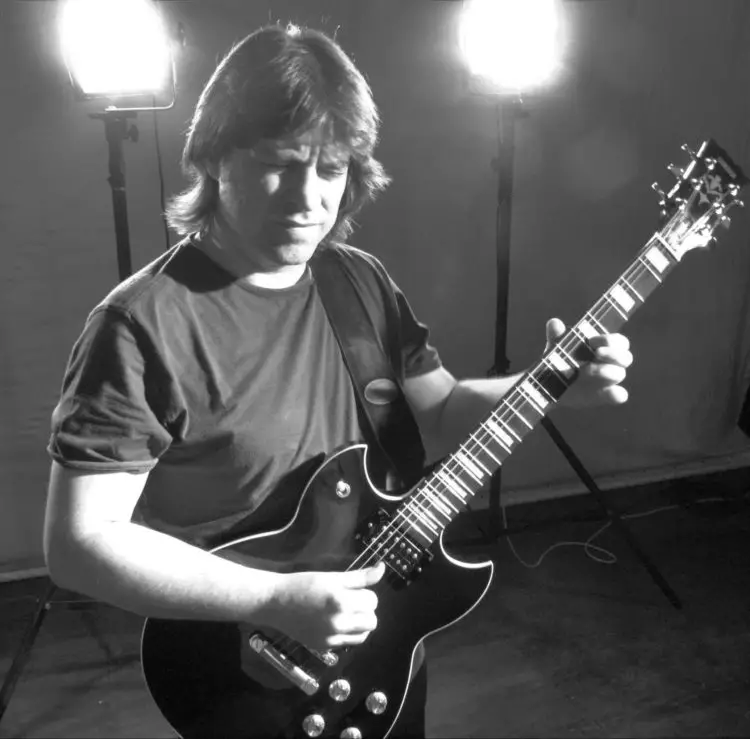 The idea of The Flying Caravan arose in Antonio Valiente´s mind, a musician from Alicante who began playing the guitar at age 13, with Mark Knopfler as his main musical influence and using fingerpicking as his preferred style. He became influenced by the progressive rock played by groups like Camel, Jethro Tull, Kansas, Pink Floyd, Genesis and musicians like Andy Latimer, Martin Barre, David Gilmour or Bill Nelson.
Antonio was one of the founding members of the band Numen in 1992, with whom he recorded two records, "Samsara" (1998) and "Numenclature" (2014).
Since 2000, Antonio has been focusing on the idea of developing his own compositions, and after four years of work, Juanjo Sánchez (keyboard) joined the project that would finally take shape as The Flying Caravan. However, it was when Izaga Plata (vocals) entered back in 2014 that she and Antonio developed the melodies and lyrics that would make up the album. With the entry of Pedro Pablo Molina (bass), Lluís Mas (drummer) and Juanjo´s return to the band, the project became established.
The band recorded their first double album in Altea (Alicante) between May and August 2017 with Daniel Montiel as the recording engineer and Lluís Mas and Antonio Valiente as producers. The audio mixing and mastering were carried out at Lluís Mas´ Oriental Desert Studio Audio.
The album features extraordinary collaborations by Manolo Salido (sax), Juan Carlos Aracil (flute) and Jorge Aniorte (vocals).
The album cover was designed by the great illustrator Mario Domínguez.

Band Line-up:
Antonio Valiente: Guitars, Bass on "Moonlight Labyrinth"
Izaga Plata: Vocals
Pedro Pablo Molina: Bass
Juan José Sánchez: Keyboards
Lluís Mas: Drums & Percussion
Additional Musicians:
Manolo Salido: Sax
Juan Carlos Aracil: Flute
Jorge Aniorte: VocalsRead our review here.