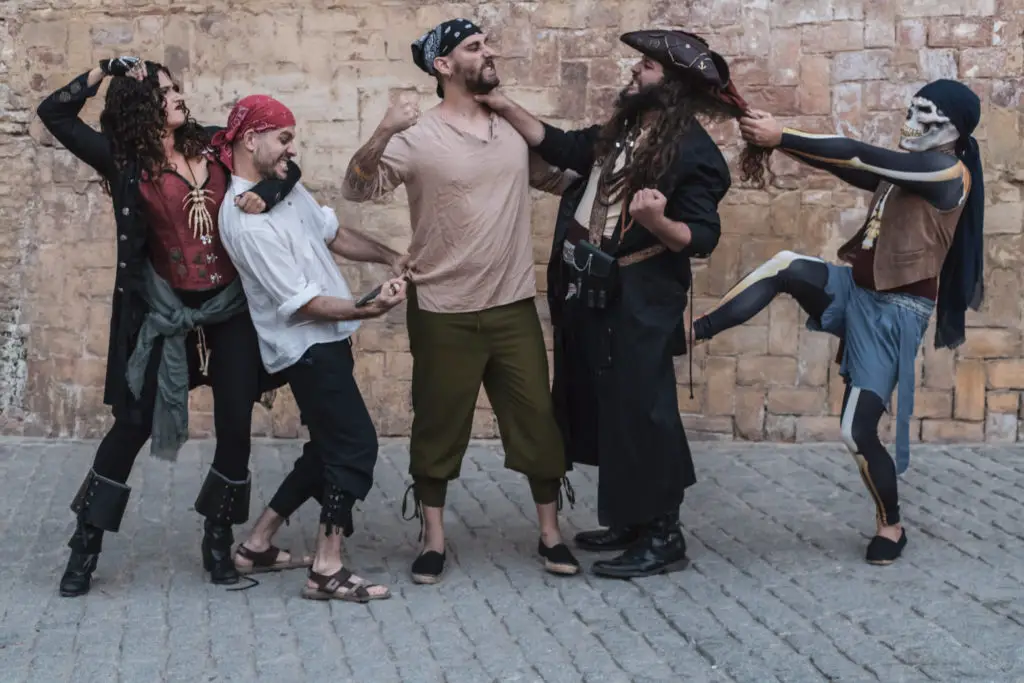 Punk-Metal Pirate band THE GROGGY DOGS has shared the teaser for "Ten Thousand Miles Away", the latest preview of their debut album Grog O'Clock which will be released on April 9th. Now the band has released the official music video for the track "Ten Thousand Miles Away". Make sure to check it out below!
A terrible shipwreck, the revenge of a pirate who wanted to be part of the dog crew, a map disputed by both crews and the unearthing of the island's most precious treasure. This is the story that THE GROGGY DOGS tells us in their latest video-single "Ten Thousand Miles Away". A joyful and festive theme, a classic sea shanty brought down to ska, but always with the characteristic badass touch of this pirate quintet.
THE GROGGY DOGS 'debut album Grog O'Clock will be available on April 9th and will be released through Rock Estatal Records. This debut promises to be a breath of fresh air for all those who love to listen to traditional folk in its most suitable version for pogo and debauchery.
The pre-sale of the album and the band's merchandising is already active and it' available here. In addition, this pirate crew will carry out a giveaway with exclusive merchandising on their social media, open to the participation of anyone who may be interested.