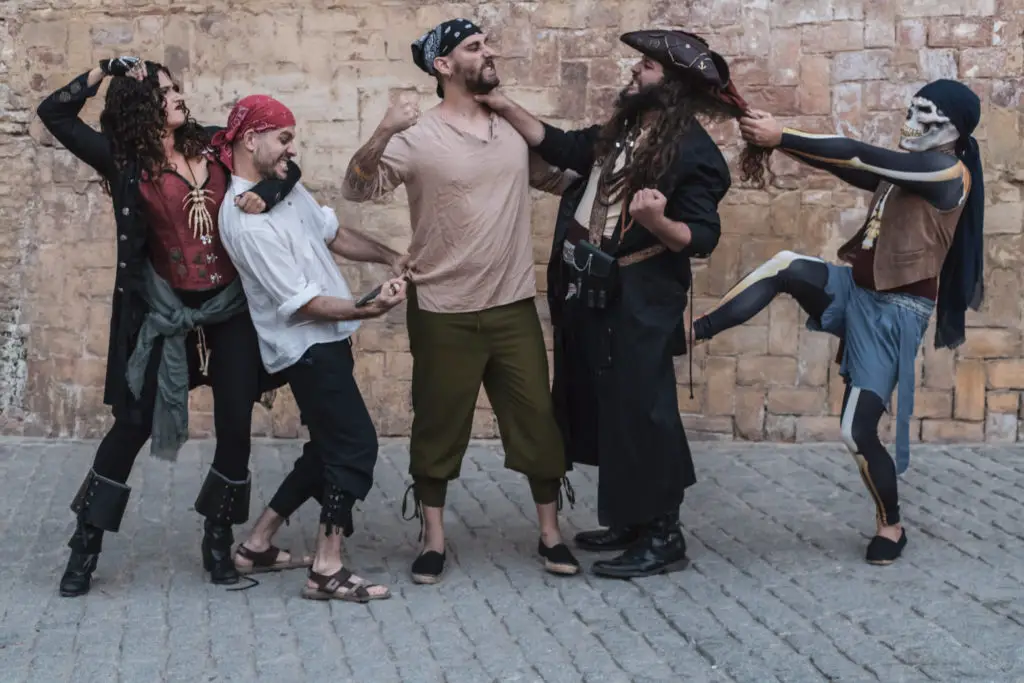 Punk-Metal Pirate band THE GROGGY DOGS has shared the teaser for "Ten Thousand Miles Away", the latest preview of their debut album "Grog O'Clock" which will be released on April 9th. Check out the short video below!
The teaser, which heralds a tense moment in the video clip, previews a joyful theme that evokes the arrival of good weather and invites us to celebrate. The band has not yet commented on what is being celebrated in their new video, but we will have to wait until March 26th to enjoy it.
THE GROGGY DOGS 'debut album "Grog O'Clock" will be available on April 9th and will be released through Rock Estatal Records. This debut promises to be a breath of fresh air for all those who love to listen to traditional folk in its most suitable version for pogo and debauchery.
The pre-sale of the album and the band's merchandising is already active and it' available here. In addition, this pirate crew will carry out a giveaway with exclusive merchandising on their social media, open to the participation of anyone who may be interested.