It's not something we see everyday. A Metal band being honored by a coin. A press release says that the Bank of Mongolia will be minting "commemorative silver and gold" coins featuring The Hu starting next month. The Hu is a Mongolian folk metal band that uses the traditional instruments of their homeland to give the music its own unique twist — are going to be on money.
The Bank of Mongolia, or Mongolbank, is Mongolia's central bank says that the coins aren't the real deal. They're just memorabilia. Maybe someday, somewhere, a metal band or musician will find their way onto actual money, but today is not that day.
The press release did not say how you can get your hands on these bad boys. You probably have to be in Mongolia.
The Hu are on the cover of the January issue of Metal Hammer. They recently recorded a cover for Metallica's "Sad But True."
And some people still insists that Metal is worthless.
Via Metal Sucks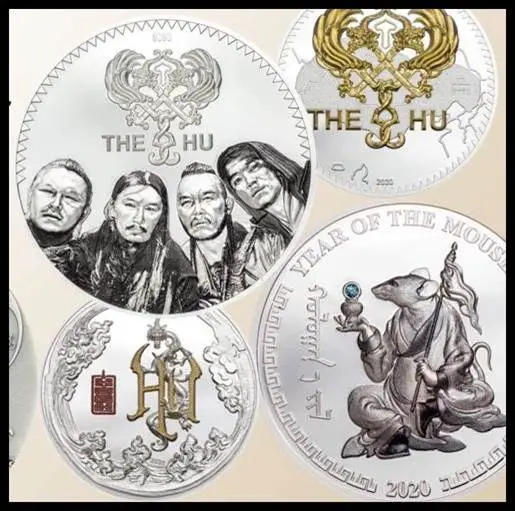 Watch "Yuve Yuve Yu" official video here – with subtitles in English: