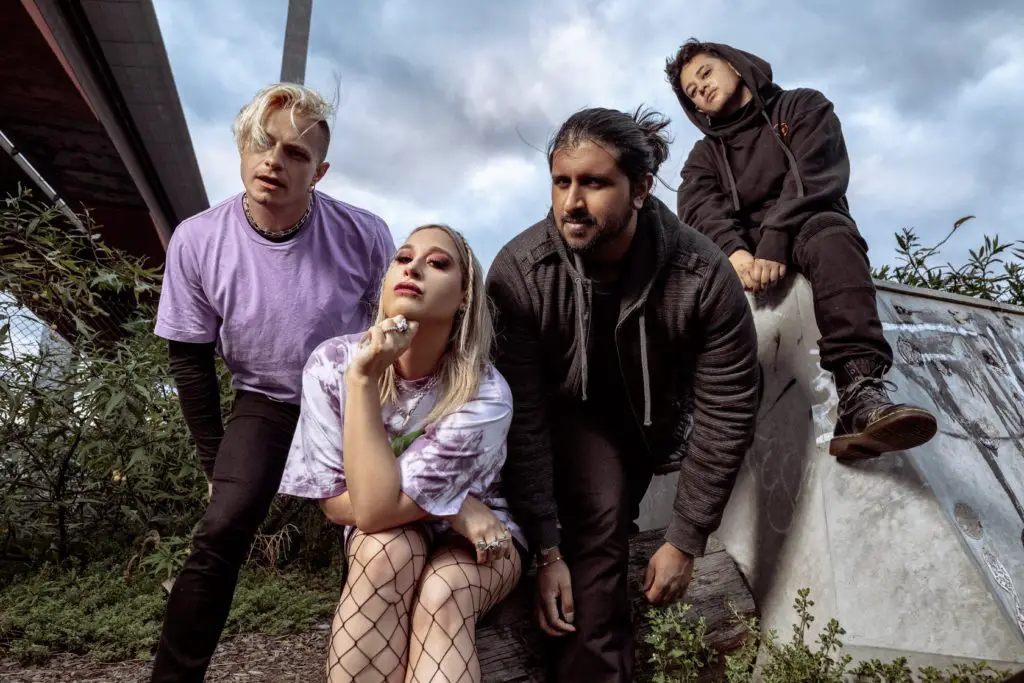 Melbourne-based heavy metal outfit THE LAST MARTYR have released a music video for their new song "Hindsight". Check out the music video below.
Produced by Windwaker's, Chris Lalic,'  an early demo of "Hindsight" was written by newcomer to the band, Ricky Andres (bass), bringing a modern electronic and nu-metal influence to TLM's heavy rock sound. The lyrics were largely downloaded straight to paper in the studio amidst vocalist, Monica, processing a friendship breakdown.
"Hindsight" is THE LAST MARTYR's first single since releasing single, "Like A Ghost", in late-2019; A track that well and truly thrust the four-piece into the spotlight. 
"Like A Ghost", achieved global radio play, national rotation on Triple J Unearthed, and landed TLM on several end-of-year lists including a spotlight on Triple J's The Racket, who named them one of 5 coolest bands to emerge in 2019, as well as on Triple M Hard n' Heavy, who declared THE LAST MARTYR one of the top 10 heavy bands to watch in 2020.
Using downtime during the COVID-19 pandemic to write and record new material, THE LAST MARTYR are ready to unleash in 2021 with new music, videos and show announcements that will demonstrate why they are a force to be reckoned with.