We have chosen our favorite albums of 2015, and we let you vote for your favorite, and you have spoken! While all of the albums that we chose were great in their own rights, and after thousands of votes were submitted, we now have our Top 10 Albums of 2015! I think this is a fantastic list, personally. Great diversity from bands from small to legendary being placed all over the list. From thrash metal to doom metal to occult rock to horror metal, this list is as strong as any other that we will see in the coming weeks. But enough of my talking, go down and check out the Metal-Addicts Top 10 Albums of 2015! Here's to another awesome year of metal and see you all in 2016! (Pro-tip: click the band/album name to be taken to a stream of the album or a song from it)
Note: we here at Metal-Addicts know that everyone has different opinions and we respect that a lot of people will not agree with this list at all, and that's fine. We let people vote, the bands share the poll, and this is the end result. Sorry, but everyone has their own personal favorites and that is just fine.
#1 Metal Allegiance – Metal Allegiance
Heavy, aggressive, and some of the best from some of the best metal icons from the entire world. That is the essence of Metal Allegiance and their debut self-titled album. Packing a punch while also knowing when to hold back, Metal Allegiance has made a 60+ minute album that is as awesome as it is refined. Philip Anselmo, Randy Blythe, and Troy Sanders are but a few legendary names among metal that have come together to contribute to an album that captures the mind as it is fantastically diverse. "Metal Allegiance" is an album that defines the modern state of metal as music, and it does a damn good job of it all the way.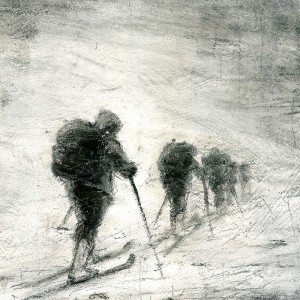 Who knew that metal would be the perfect genre for such a tragic story? Kauan dared, and succeeded, to tell the journey of hikers who went into the Ural Mountain and eventually met their brutal deaths. "Sorni Nai" is both beautiful and brutal in equal terms with each having its own moments to shine which a lot of bands aren't able to do, but Kauan are clearly the masters of making the perfect mixture of atmosphere and music whether it be metal or something else entirely. "Sorni Nai" is a landmark album for both Kauan and metal itself.
#3 Iron Maiden – The Book of Souls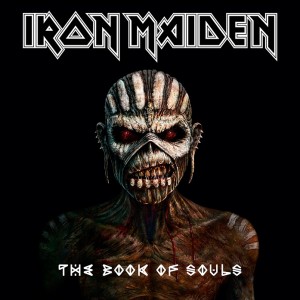 One of the most legendary and well known metal bands of all time have returned with what is arguably one of their strongest albums, and is definitely their best since the turn of the century. Iron Maiden manages to somehow hearken back to the days of classic thrash metal with "The Book of Souls" where it wasn't too fast but it was unmistakably thrash, and it just feels like the essence of metal soon after its inception. This album has it all: the length, the quality, the feel, and the best of some of the best.
#4 Year of the Goat – The Unspeakable
Before hearing "The Unspeakable", I've never heard of occult rock. Afterwards, I was instantly willing to check out this genre as Year of the Goat captured my imagination by the second track. This album was able to create such a sound that I've rarely heard as it can only be pulled off by a select few, and Year of the Goat has proven themselves to be one of the few. With an absolute slew of enticing songs containing marvelous riffs alongside hypnotic vocals, "The Unspeakable" shows that Year of the Goat is a band to definitely keep an eye on.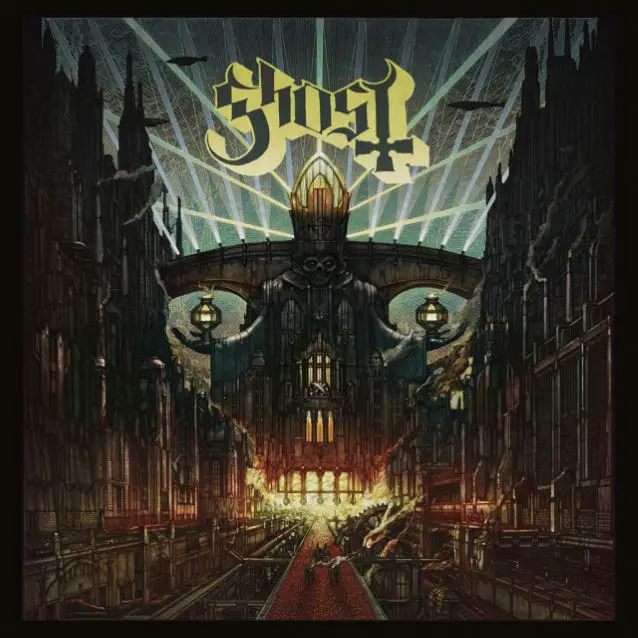 "Meliora" was getting a lot of press upon its release so I decided to investigate as I had never once heard of Ghost before and I wish someone would have told me about them sooner. Occult rock has never been broken down more than with "Meliora" as Ghost pairs fantastic riffs with a piano to create an eerie and entrancing tone as well as it did. And with plenty of catchiness for casual listening at any time of day, Ghost definitely showed off their dynamic talent with "Meliora" in every single way.
#6 Butcher Babies – Take It Like a Man

Ignoring haters and those who called them sh*t, Butcher Babies bulldozed their way into creating their sophomore album "Take It Like a Man" that was an absolute slap in the face for anyone who wasn't prepared for the train of their metal to hit. Each track is a blast of female-fronted metal that does not hold back in heaviness, catchiness, nor quality. "Take It Like a Man" truly shows that Butcher Babies aren't going to let the vocalists' looks doing the talk, but instead their metal shall as is the right way, and they show no signs of back down.
#7 Stellar Master Elite – III: Eternalism – The Psychospherical Chapter
Wanting to find some doom metal from space mixed with death metal from the blackest depths of the void, eh? Stellar Master Elite has got just what you want, then. Their third, long-winded album is a brutal journey that is seldom took by most people, and it is one that must be taken over and over again to truly appreciate. This album combines heaviness, atmosphere, and creativity to create an experience that is oddly beautiful in terms of how well done it is. You cannot understand unless you hear it, and it is something that demands to be heard.
Quite possibly the most (in)famous thrash metal of all time, Slayer have come back to their legendary mix of intense thrash that made them as big as they are as "Repentless" truly shows that these guys are not even close to giving up. An album that shows of Slayer's strengths after decades of basically being gods of metal, "Repentless" is a piece that fans of the band will know that it is an album that's more than worthy of being added to the already impressive selection that Slayer has garnered since their inception.
#9 Lamb of God – VII: Sturm und Drang
Seven is known to be a lucky number and it seems to hold up even for Lamb of God as "VII: Sturm und Drang" is without a doubt is their most mature album to date. Bringing together intense fast tracks with slower and more moody songs, Lamb of God shows that they went through a different thought process for this album and the end result is f*cking magnificent. "VII: Sturm und Drang" is an excellent album that shows that this already famous band is not done when it comes to they're still hear to wreck and destroy everything.
#10 Carach Angren – This is No Fairy Tale
 Concept albums are arguably the best kind of albums, and Carach Angren's "This is No Fairy Tale" shows that their forte of concept albums are not going away soon as this is their most gruesome tale yet. Carach Angren perfectly combines an orchestra for atmosphere, metal for brutality, and vocals that are both harsh and emotion at the right times to create an experience that is horrifying to the core and something that sounds like it should be a Guillermo del Toro movie. Gory, tragic, and just a marvelous album overall, "This is No Fairy Tale" is a terrifyingly good album.