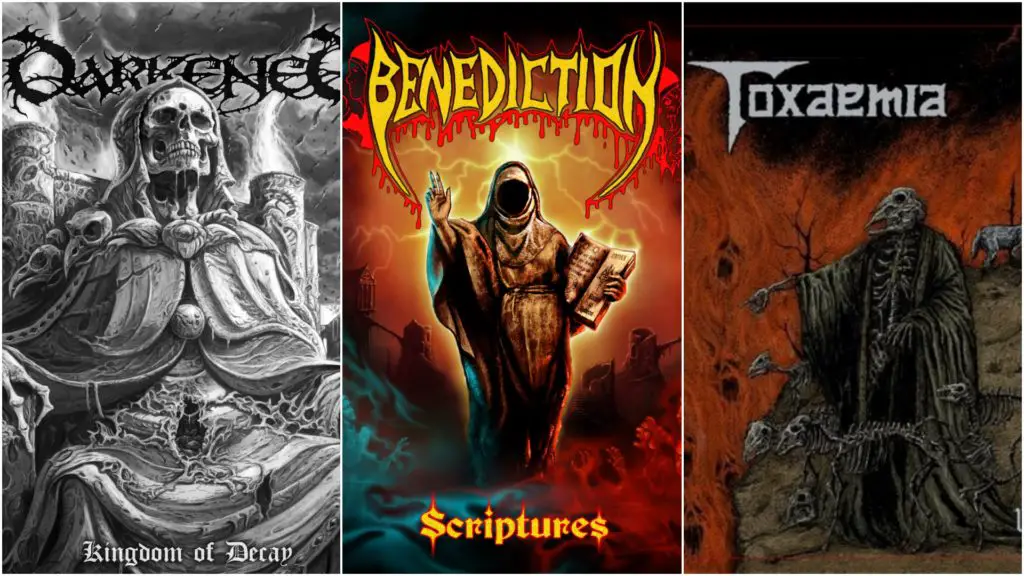 It has been yet again that the voices of you dear readers have been heard such that we are now proudly able to present to you the Top 10 albums of 2020 as voted by you all! This is a fantastic list by all accords and I truly encourage all of you to investigate every single one of these records at your leisure. Thank you so much for all of your support in 2020, and here's to a much better year!
1. Benediction – Scriptures
When the news broke about legendary vocalist Dave Ingram returning to his old band of Benediction, we all knew that no less than greatness would ensue by all regards. With no time wasted and every moment of this being worthy of the very name that Benediction has made for themselves over the decades, every inch of "Scriptures" is something to be analyzed, even worshipped, as it is the very definition of uncompromising death metal that is certifiably at a delectable peak.
2. Toxaemia – Where Paths Divide
With the whole realm of death metal going through its own sort of golden age in our time, it's thanks to bands like Toxaemia that we are constantly left on our toes out of sheer anticipation as they continuously surprise us. Riffs abound and a vicious sense of intensity, every ounce of "Where Paths Divide" is not to be underestimated for its all-encompassing ferocity is just what we need more of in these times.
3. Darkened – Kingdom of Decay
The absolute tidal wave that was death metal 2020 was no less than all-consuming with more than plenty of debuts being put out that were more than worth our time, and Darkened put out what was easily one of the most compelling. "Kingdom of Decay" is a record that spans a very large portion of the style itself, and it's done to a spectacular degree whose grandeur cannot be denied.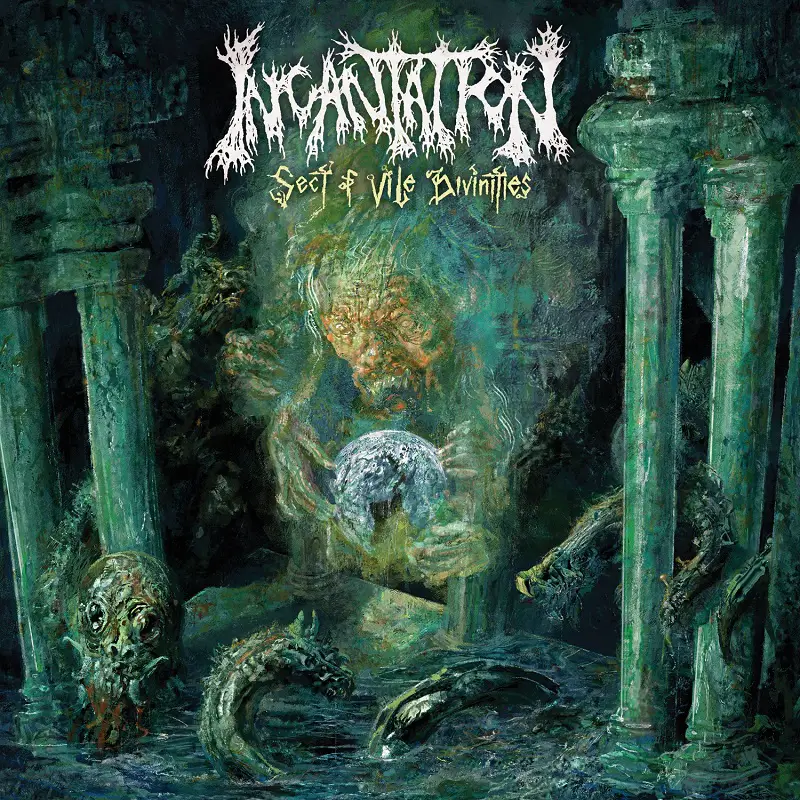 4. Incantation – Sect of Vile Divinities
As one of the classic death metal acts that are still going strong to this day, any new release from Incantation is something to be taken in its entirety as it's a damn good guarantee of excellence. The very presence of "Sect of Vile Divinities" is scathing to the touch with it being so incredibly infectious that it becomes damn near irresistible for anyone who ventures into the album's alluring depths.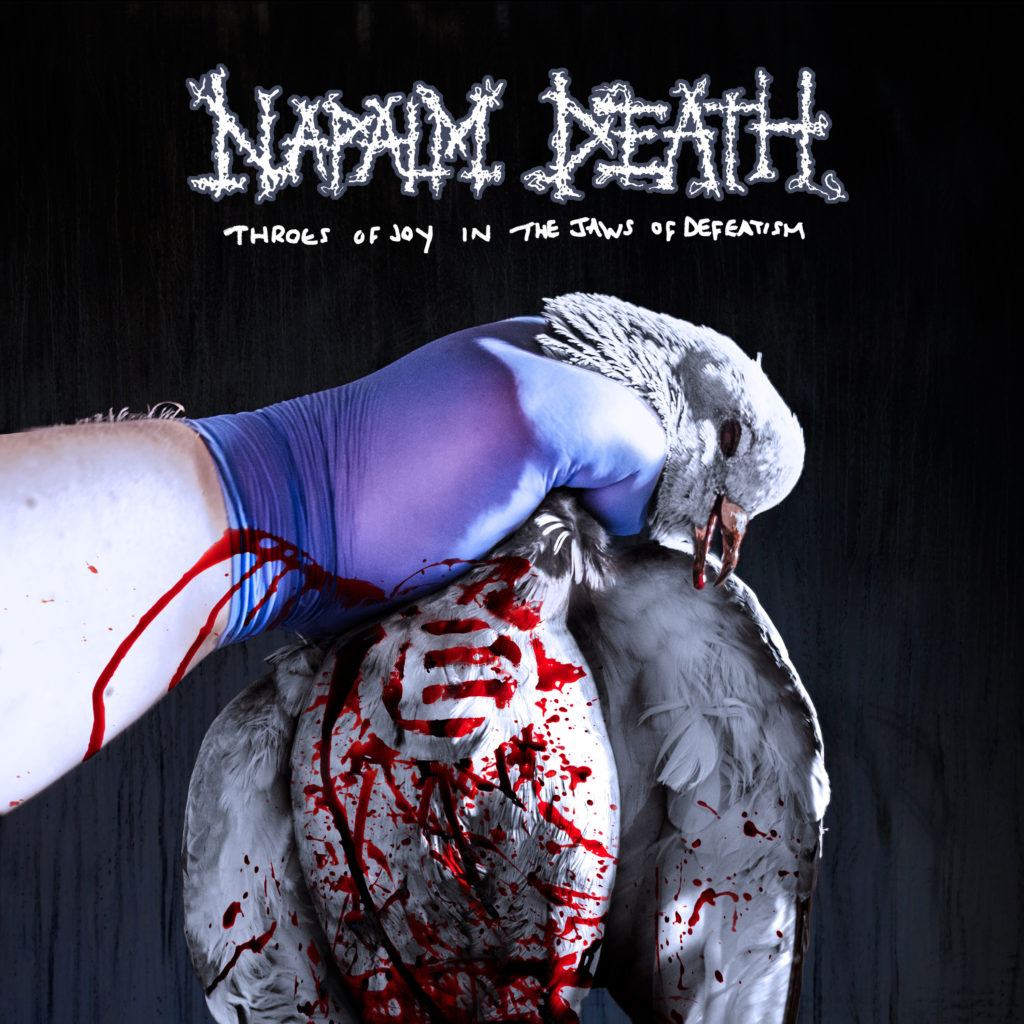 5. Napalm Death – Throes of Joy in the Jaws of Defeatism
Of all the genre-defining bands that came back this year to not only deliver what they're known for while simultaneously expanding their palettes, Napalm Death has to be mentioned no matter what. "Throes of Joy in the Jaws of Defeatism" is a modern album for these modern times; twisting, turning, aggressive, self-harmful at times. What else could any single album do?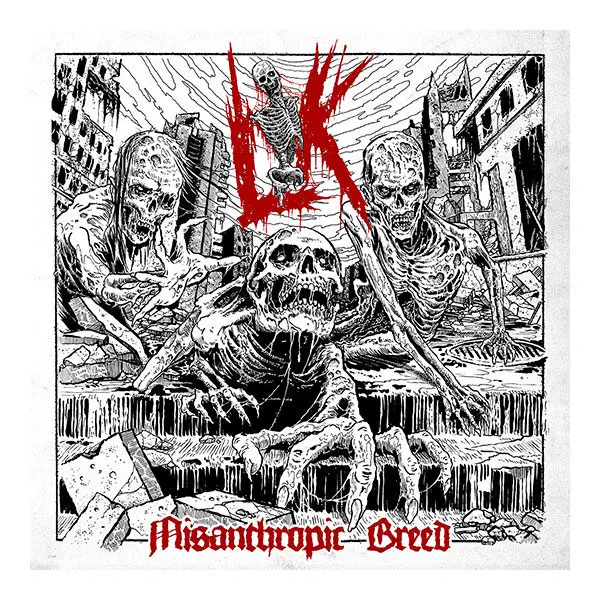 6. LIK – Misanthropic Breed
When it comes to Swedish death metal that all of us can get behind and instantly fall in love with, LIK absolutely has to be one of the first modern bands that come to mind. The sheer devastation, riffage, and undeniable power that's brought forth throughout every second of "Misanthropic Breed" is what Swedish death metal was f**king made for, and LIK knows how to serve it spectacularly!
7. Necrophobic – Dawn of the Damned
There is nothing quite like some scathing black metal done right when it takes no prisoners and sets everything behind it ablaze, and Necrophobic embodied that perfectly with "Dawn of the Damned". Not a single body is left standing in the wake of this utterly devastating record that's wreathed in fiery solos, untouchable craftsmanship, and riddled with an intoxication factor that makes it so that "Dawn of the Damned" is no less than utterly irresistible.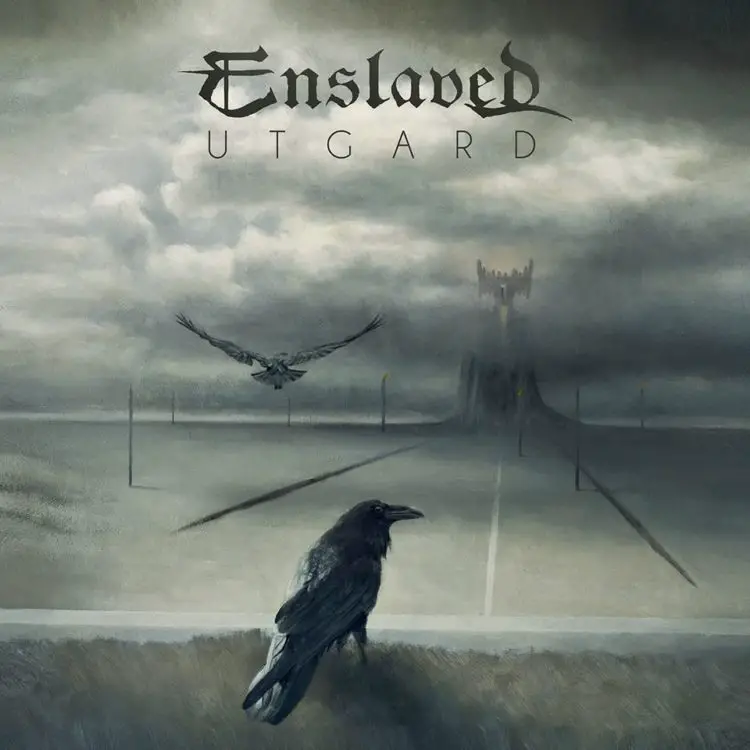 8. Enslaved – Utgard
Of all the bands that have managed to reach the level of fame and respect that Enslaved has achieved, it's hard to think of many others that constantly push themselves to create something fresh every single time. It's another thing entirely to see it consistently work out excellently. "Utgard" is far from different as it greatly strengthens the regard for Enslaved in a way that makes them even greater as their versatility in their grand discography is stronger than ever with "Utgard" being a no less than glorious addition.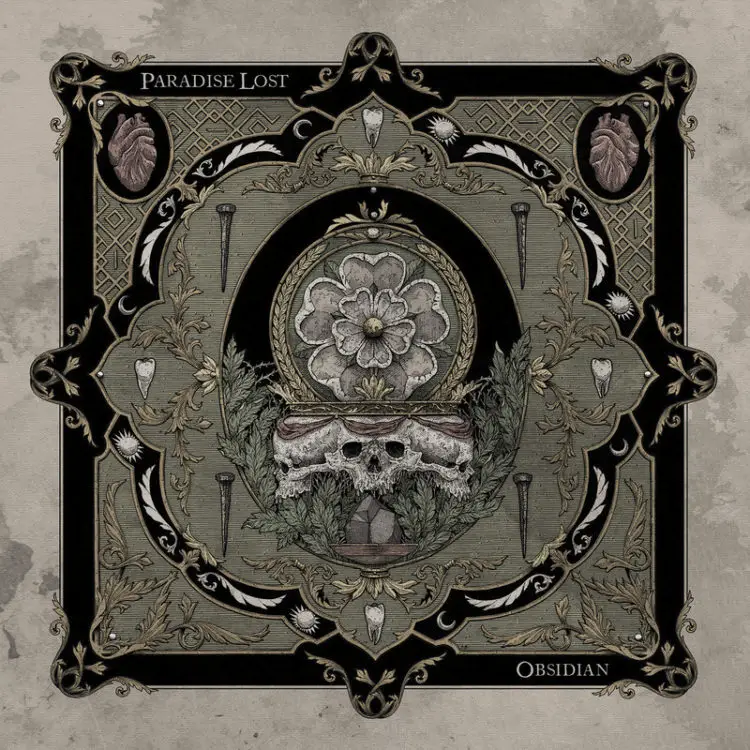 9. Paradise Lost – Obsidian
As one of the leading names in their style, how could any single release from the mighty Paradise Lost be considered anything other than grandiose? Every single thing about "Obsidian" is worth falling into as this massive name does nothing but deliver the goods in heaping quantities for the entirety of the effort to make it undoubtedly one of the premier pieces of death/doom that we received in 2020.
10. My Dying Bride – The Ghost of Orion
Five years is far too long between two efforts from such a legendary and influential act, and it was with "The Ghost of Orion" that our patience was finally paid off with a release that was only staggering but monolithic in every form. My Dying Bride has more than delivered an album worth listening to from its drawn-out melodies, thick atmospheres that drench the entire record, and its immaculate musicianship that has been going strong and getting better for decades now.