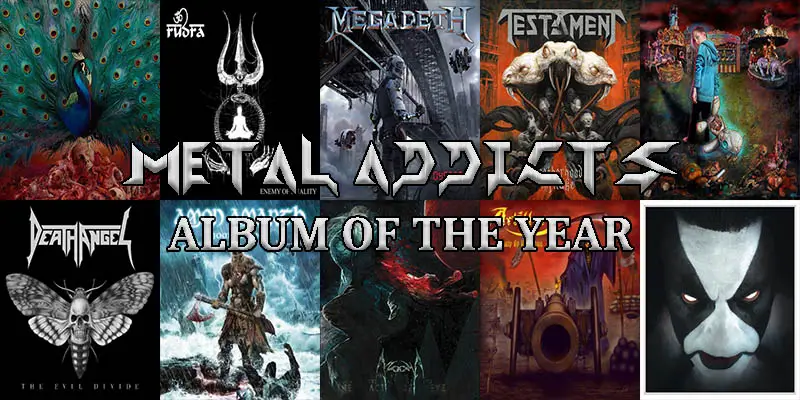 Oh, it is yet another special time of the year again! We of the small but devoted staff of Metal-Addicts have done the honor of laying down some of our favorite albums of 2016 before you, treasured reader, and over the past week, you have voted which you want to be crowned number one!
With a throng of 2,000 people who've contributed to this list, the results are in! Now, Metal-Addicts is proud to present to you The Metal-Addicts' Top 10 Albums of 2016! Both names of metal celebrities and groups from the very bottom of the underground have risen to make this list. I find this list to be a fantastic highlight of legends and humble musicians that have put in a lot of hard work to create what amounts to these 10 mind-bending albums.
Enough, of me talking out my a—s, though! Please, go on below and witness the results of your votes and go ahead and bathe in the excellence that has been selected for The Metal-Addicts' Top 10 Albums of 2016! (Pro-tip: click the band/album name to be taken to a stream of the album or a song from it)
Note: we here at Metal-Addicts know that everyone has different opinions and we respect that a lot of people will not agree with this list at all, and that's fine. We let people vote, the bands share the poll, and this is the end result. Sorry, but everyone has their own personal favorites and that is just fine.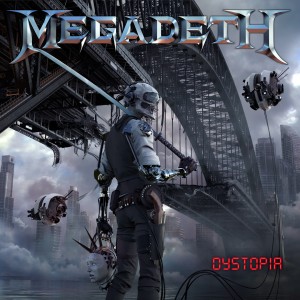 One of the biggest f*cking names in all of metal for over 30 years, Megadeth show that even after so much that the band is nowhere near throwing in the towel. "Dystopia" is a flawless demonstration of how strong this band still is even after multiple, multiple changes in the line up. Crushing riffs and trademark vocals right alongside a classic yet modern thrash sound all accompany "Dystopia" to make it one of the highlights of metal this entire year, if not the highlight. Megadeth is a testament that talent doesn't diminish with age, and this record is a grand example of such.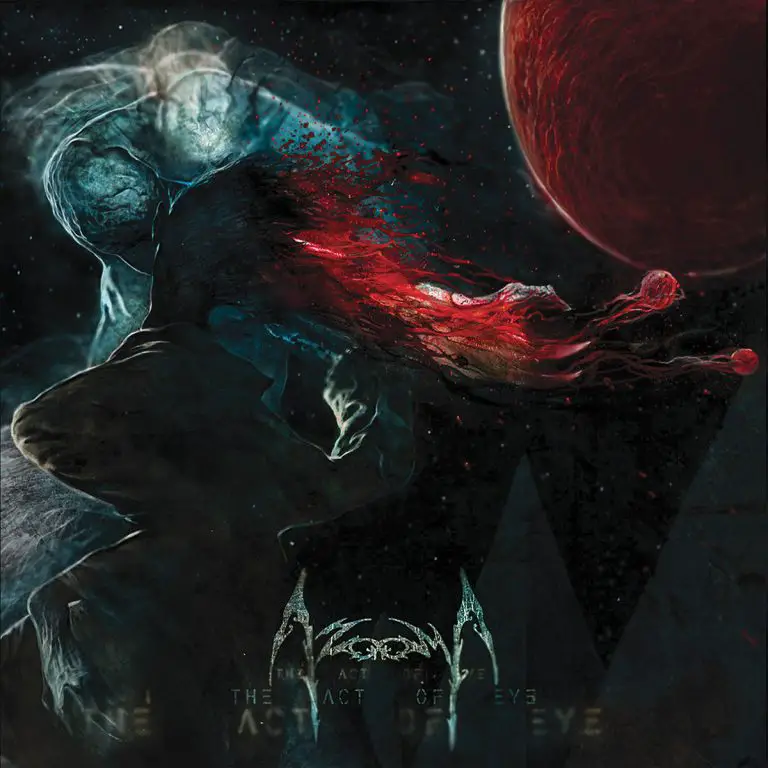 Iran is one of the last f*cking places on the planet that I feel most of us will search for top tier metal, and yet here is Azooma. Taking the idea of technical death metal and cranking the dial up ten million percent, their first full-length of "The Act of Eye" is nothing short of truly stunning. Uncompromising intensity mixed in with a few clean vocals for variety, sexy riffs that can't be ignored, and even a couple bits from an orchestra make an appearance to make "The Act of Eye" nothing short of epic. Azooma is proof that true majesty coupled with vicious presentation can come from the most humble of origins, and "The Act of Eye" is definitive proof.
#3 Testament – Brotherhood of the Snake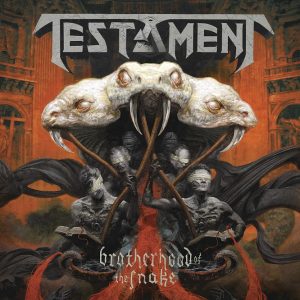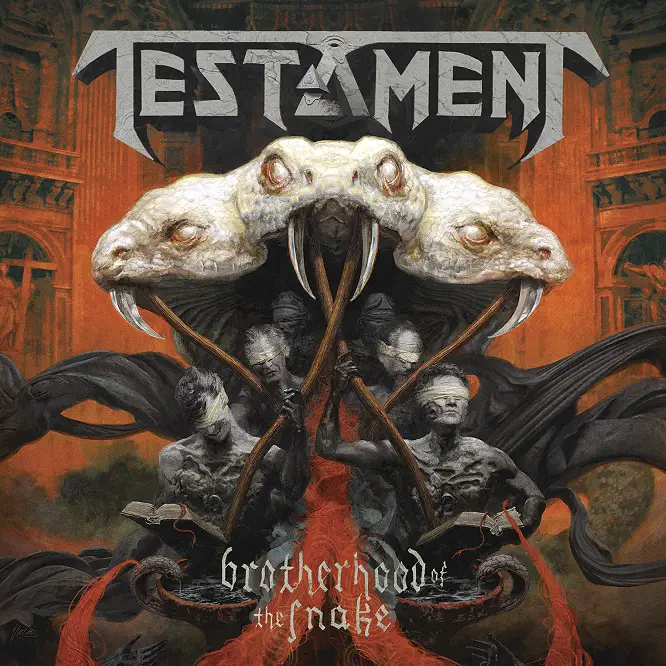 Should there ever be a list of ridiculously talented thrash bands that aren't already part of the Big Four, Testament is a clear contender to take the top spot. "Brotherhood of the Snake" is a powerful reason as to that, as well. While the record doesn't bring anything new to the table, it takes the thrash sound that was laid down in the very beginning but Testament took their own twists and turns to make the record an absolute stunner. The very definition of kick-ass comes to mind when trying to find a short description for "Brotherhood of the Snake". As it happens, this is yet one more band and album to show that talent doesn't diminish with age.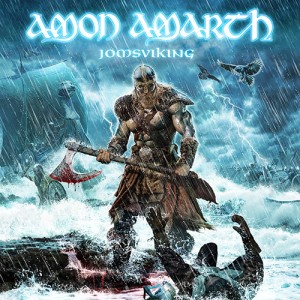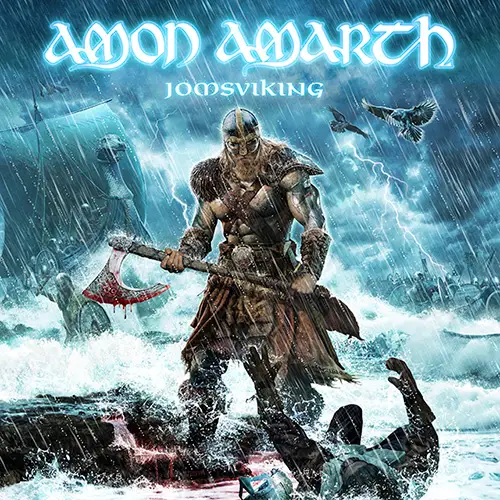 Possibly the kings of melodic death metal in today's world, Amon Amarth charge head first into battle once again and emerge victorious with "Jomsviking". As the first concept albums by these Swedes, the record packs yet another massive f*cking punch the entire way. Tales of death, peril, and brothers in arms await with "Jomsviking" that stands as yet another excellent addition to Amon Amarth's already monstrous catalog. And while some may not enjoy the duo that "Jomsviking" contains, none can deny the record's overall power.
#5 Artillery – Penalty by Perception
The people who voted for these albums really love thrash metal, for here's another veteran of the genre that refuses to stay silent: the indomitable Artillery! They've been around for quite a while, but sometimes that's what's needed if you're to drop a monster of an album that ended up being "Penalty by Perception"! This album whole is real slap to the face while also brining different stylistic approaches to keep even fresh and delicious. And with tons of melody to throw around, Artillery both command and demand respect with "Penalty by Perception" in all of its sheer, undeniable glory.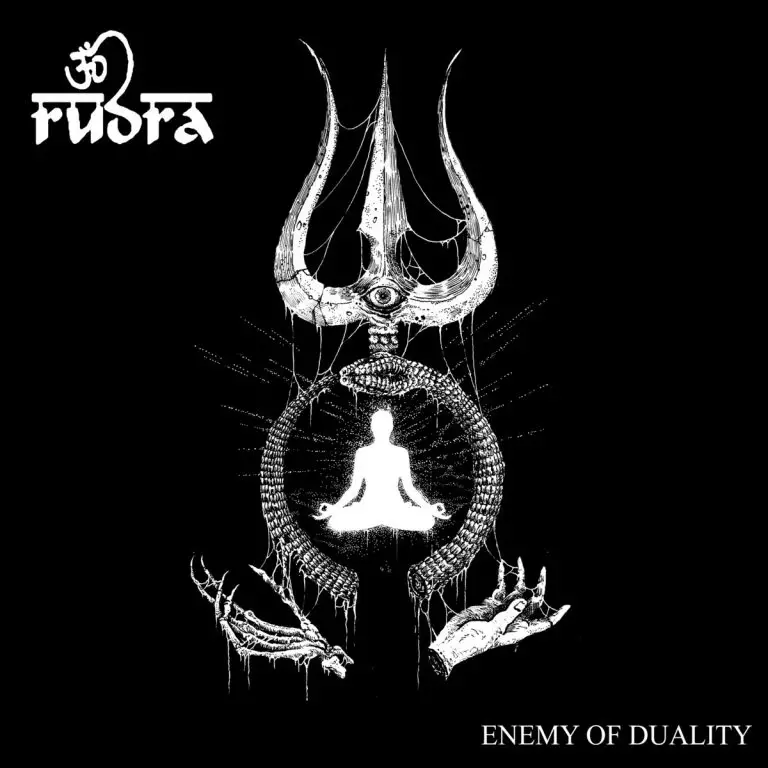 Much like with how I'd never think to look in Iran for good metal with Azooma, there was a time I'd never even think about India. After discovering it's infinitely talented underground scene, Rudra have returned to show that they rule of the country's metal subsidiaries, and "Enemy of Duality" is the band's crowning achievement. The pioneers of vedic metal show that they've no boundaries on their style, and with this record being Rudra's most ambitious piece yet, it's hard to imagine what else could be done beyond the perfection that is "Enemy of Duality".
#7 Korn – The Serenity of Suffering
 It seems to me that nu metal is once again on the rise, whether people like it or not, and the legends of Korn are no acception. Their latest offering of "The Serenity of Suffering" is the very definition of a call-back to their early material, albeit with modern tweaks for whatever reasons. Easily the heaviest record they've put out in over ten years, Korn prove that they still absolutely can pull off heavy and angry. And the despite all the hate they get regardless, "The Serenity of Suffering" is nonetheless a landmark album for a landmark band.
#8 Death Angel – The Evil Divide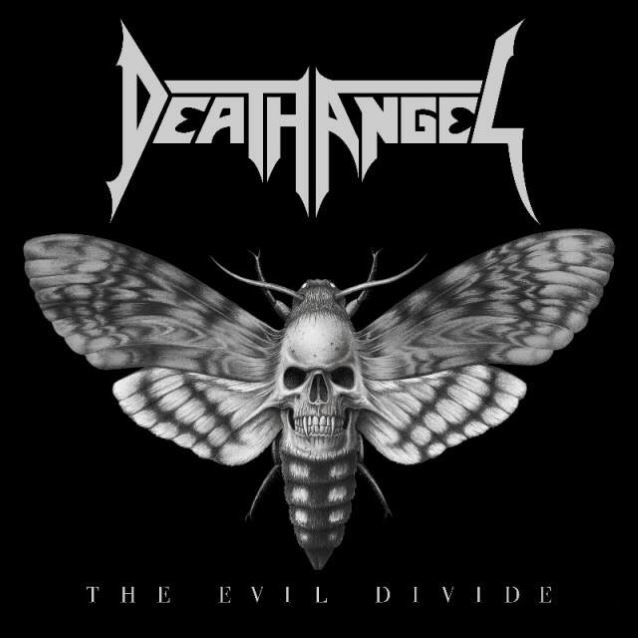 Any person out there who once dared to call the unholy combination clearly needs to hear what Death Angel has done with "The Evil Divide". Almost nothing new is brought to the table if you were to ask me, but in no way does that hurt the overall quality of the album, for Death Angel instantly makes up for it with instant metal anthems that should be spread across the globe, and an irresitable sound that is nothing short of infectious. Death Angel shows that they still aren't to be trifled with in terms of status or awesomeness, and "The Evil Divide" is the only reason needed.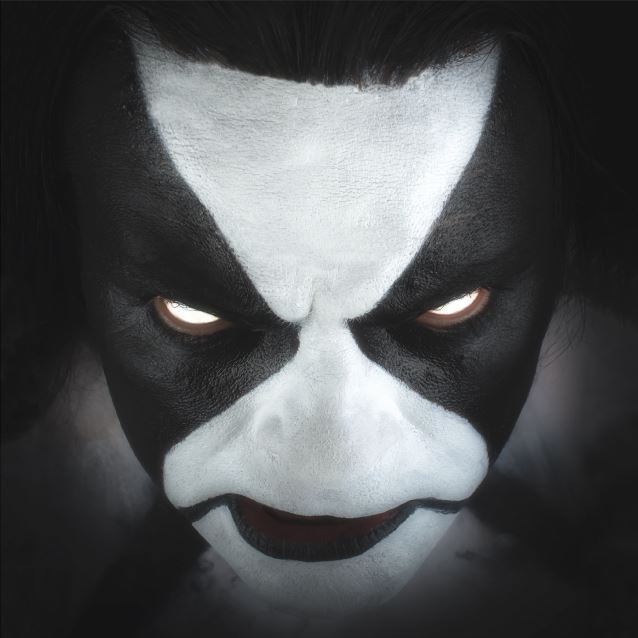 Many didn't know what would become of the man dubbed Abbath would do after his departure from the legendary Immortal, but he swiftly came with an answer: a self-titled debut under the new band simply named Abbath. This record is honestly what black metal can be all about when put into the right hands. Sure, there's numerous veins of black metal, but there's always some magic that Abbath brings to the table and it's very auspicious in "Abbath". The album has absolutely everythin going for it, and has easily made Abbath the black metal band to watch out for.
 If this list is an attestament to anything it's the age doesn't mean a dip in quality, and Opeth are yet another band that has withstood the test of time. "Sorceress" is an extremely diverse record that does not even begin to disappoint should you listen with an open mind. The album is heavy, it's groovy as f*ck, and it's so much godd*mn fun that once you start listening it's hard to stop should you actually want to have a good time. Opeth, thankfully, are one of those bands that just play and make music that they want to do, and you can truly feel that with "Sorceress" all the way to the end.