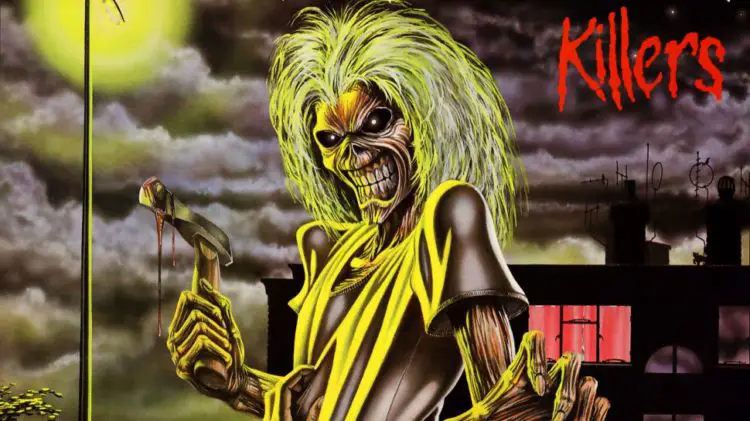 While those unfamiliar with the genre might think of metal music as homogenous or easy to pin down, such an assumption could not be further from the truth.
Decades in the making, metal music has spread its creative wings and now spans dozens of sub-genres, with artists everywhere from Seattle to Singapore adding new interpretations and twists to the growing metal oeuvre.
So, how does one begin to map the scale and diversity of metal music today? One way to do this is by exploring some of the recurring themes that pop up again and again.
Not only do these themes differ widely in terms of content, but the various ways that they are interpreted speak to the creative diversity of the genre itself. With that in mind, let's take a look at some of the common themes that define heavy metal music.
Ancient mythology
Throughout the annals of metal history, the love for all things mythology has endured. Some of the biggest lovers of this theme include, of course, Iron Maiden, with tracks such as Flight of Icarus and Invaders invoking the best-known parables of Ancient Greek mythology.
Then there is Judas Priest, with some of their biggest tracks such as Sword of Damocles and Halls of Valhalla trading heavily on these fantastical tales of yore. Given the metal genre's affinity for fantasy and Wagnerian maximalism, it's not surprising that these tales pop up again and again.
Witchcraft
Given the love that all metalheads have for the dark side, it should come as no surprise that witchcraft and the occult have provided rich material for some of the greatest tracks ever to enter the genre.
If we explore some of the best-known tracks from this theme, be it Rob Zombie's American Witch, Rush's Witchhunt, or Megadeth's Five Magics, it's clear why this theme is so popular. Oftentimes, witchcraft is invoked to portray strong women living on the margins of society, in a manner that manages to be simultaneously badass and surprisingly touching.
Gambling
Throughout popular culture, the casino has always invoked certain associations, and casinos and chance go hand in hand. One game that often comes up in heavy metal songs is blackjack. As this guide to online blackjack explains, this is a game that is both unpredictable and adversarial, where players must go head to head with "the house" to win the game. Notable metal tracks that explore various topics through the prism of blackjack include Airborne's Blackjack, Savatage's Blackjack Guillotine, and, of course, Ace of Spades by Motorhead.
Environmentalism
More so in recent years, environmentalism has emerged as a major theme in death metal. Metal bands have often been keen to take up important and pressing causes, and there is clearly something about the urgency of a global climate emergency that appeals to composers within this genre.
A sprawling catalog of environmentalist metal songs now exists, with must-listen tracks including ATWA by System of a Down (which stands for 'Air, Trees, Water, Animals'), Global Warming by Gojira, and Blackened by Metallica. Metalheads are no strangers to existential contemplation and ruminations on the folly of man, which is probably why environmentalism has provided such rich materials for artists as of late.
Love
And, of course, who could forget about the theme that has driven forward so much of our collective culture, from music to film to visual arts? Some might think that the "tough guy" persona that many metal figureheads inhabit would mean that love is too squishy a topic. However, many of the greatest metal tracks of all time contain lovestruck lyrics that would not look out of place in a Celine Dion ballad.
Who doesn't love the timeless message of Nothing Else Matters by Metallica, which sumptuously describes those early stages of a new relationship? Then there is Falling in Love by the Scorpions, A Little Piece of Heaven by Avenged Sevenfold, and Love Me Forever by Motorhead. The list goes on.
The diverse themes and subject matter that metal's leading lights love to deal with is a testament to the sheer range that is present within the genre. We look forward to seeing what the themes of the future will be.