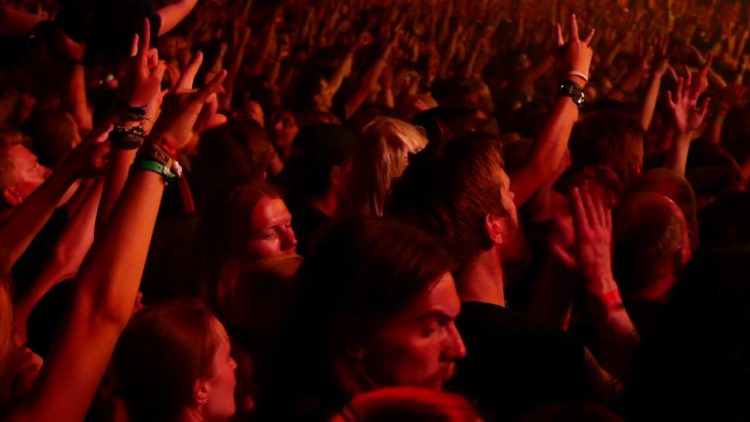 This was a very awaited day since I began here in the middle of 2016 having Noire "The Tracks Of The Haunted" as my debut. Four years and a half later here I am writing this note to commemorate the 1,000th review I wrote to this page. I guess some may have noticed the countdown number I put at the end of each review since I realized that the big number was coming soon. This was on April 23rd via Onlysound review. I guess it took so much more time than I expected…
Well, my child of the night, it's been such a pleasure to be with you all for those years. I thank you all for all this pleasure cruise. I also thank all our partners for the wondrous bands and albums you have sent, and trusted me, though unfortunately I'm unable to keep up with all the releases. Each review I write I leave behind at least 3 albums. I'm hugely sorry. It would be my wish to be able to keep up with all your releases, but it's not possible.
As you, my fan and child of the night, must have noticed in these four years and a half we have had the wonderful oportunity of meeting many new bands with their debut albums and many oldtimers with their relentless efforts. I have no other thing but to be extremely grateful to you all for this. The contact with the the cutting edge Metal bands of this sad and pathetic and lonely world was really something to be proud of.
Writing a review to me is something like writing a chronicle where I can express al my feelings and the connection I have with the band. As I said before, to me it's very important to have any kind of connection with the band and I write the review becaus eof that mostly. No connection, no review. In many of them I have written about the weather, about how I was feeling, and many aspects of my daily life. All those help me connecting with the band and my readers, you the relentless children of the night that bother to read my reviews.
We had a lot of great moments during all those years, but I won't annoy you telling all the great ones. Doing so, I'll handpick only the ones that I recall as the best. The very first, of course was the first review Noire "The Tracks Of The Haunted" when I remember to feel a little awkward as all first times. The second very best was Virtual Symmetry "Message to Eternity" when I wrote a general surgeons's warning due to the addiction listening to the band could bring beginning my journey of an acid humor which is kind of my legacy to this page. The other two are for political agenda reasons. I guess we have to be responsable with what we write in a public media which means that biased opinions are never allowed. Deathening with "Antifascist Death Metal" was love at first sight due to the political agenda of the band and, of course, to their music. The other was U.D.O. & Das Musikkorps der Bundeswehr "We Are One" where I express all my feelings about the extreme right wing agenda and all their prejudices and biases and the damage they are inflicting toour poor home. By the way, I don't know if anybody has noticed, but I never write the nationality of the bands I review. First of all because I really don't care where they're from and second to avoid any biases some may have. It's fair enough to give the band all the oportunities to a fair listening without any prejudice. I feel obliged to highlight two other that belong to the same band: Cirith Ungol, a band that I revere. They are the alive album "I'm Alive," the very first of the band's career and "Forever Black," the comeback album after a hiatus of many years. There are many others I know, but I guess those six are enough to have a good glimpse of all of them.
Ah, in fact, there is another one. It's None with "The Damp Chill of Life" my most beloved and well read review. Unfortunately, I have no clue why is that.
Well, then, this was for you all wherever you are, my child of the night!
Thank you all very much! And a very special thanks to all Metal Addicts' staff; Reader, my brother who gave me all the suport to begin and to keep on writing and Vintered for the tips in the beginning and for the albums I couldn't get. 
The second thousandth review is coming soon.
I'll leave you with one the bands I never reviewed, but I owe them the 'child of the night' motto.
P.S.: Almost forgot. The thousandth review was Avatarium with "An Evening with Avatarium."