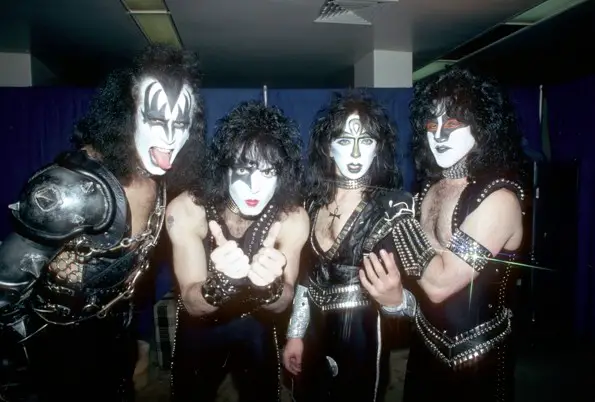 The University Of South Carolina Libraries have just received an unexpected donation: a one-of-a-kind collection of memorabilia from KISS.
John Upshaw Downs, Jr., a Charleston businessman, and his wife, Margaret Norris Downs, who have a deep interest in music and art. The Downs offered the collection to the University Libraries earlier this year after they read about the Libraries' acquisition of the Gary Lee Watson comic book collection.
The Downs' remarkable collection, which includes 26 guitars played by the band and handcrafted guitar cases, offers a backstage look at the legendary band whose hits include "Detroit Rock City", "I Was Made For Lovin' You", "Shout It Out Loud", "Tears Are Falling" and "Rock And Roll All Nite."
The collection is comprised of approximately 400 items, including:
* 26 guitars, originally owned and signed by members of the band
* Concert photographs by Len DeLessio
* Early black-and-white signed photographs
* Original artwork by Paul Stanley, KISS guitarist and a founding member of the band
* Concert memorabilia, including backstage passes
The collection is currently being processed and readied for an exhibit in summer 2021.
Thanks to Blabbermouth.