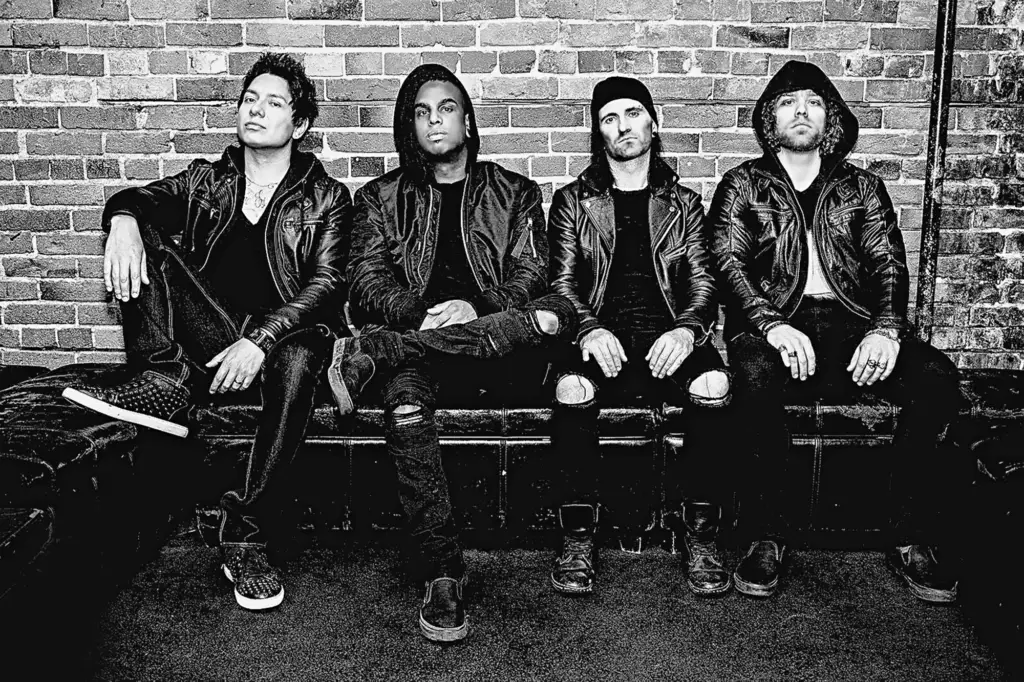 As we approach the one year anniversary of Chester Bennington's death (he died on July 20, 2017), The Veer Union are paying tribute to the late Linkin Park vocalist with an acoustic cover of "Numb" from their upcoming "Decade 2: Rock and Acoustic"album.
Singer Crispin Earl says:
"I decided to do this cover not only because everyone in The Veer Union are huge fans of Linkin Park and wanted to honor Chester Bennington and his immense contribution to the world with his voice and music, but on a personal level I have also struggled with depression which I have written and talked openly about for years. The song "Numb" has always spoken to me on very personal level and all I can hope is that we did some justice to it, to pay homage to Chester. It was a tremendous loss, and he will live in our hearts and souls forever."
The cover itself is now available to download via iTunes. Meanwhile, the "Decade 2: Rock and Acoustic" disc is on track for an August 31st release, revisiting many of their best songs in both electric and acoustic renditions. You can pre-order that release here.
Watch the video here:
The Veer Union will hit the road in late August, just ahead of the new album release, sharing stages with Puddle of Mudd, Saliva, Tantric and Shallow Side. Dates for the run can be viewed below.
"The Resurrection Tour" = Puddle Of Mudd, Saliva, The Veer Union, Tantric & Shallowside
8/30/2018 Newberry Opera House – Newberry, SC
8/31/2018 Firmament – Greenville, SC
9/1/2018 Devault Vineyards – Concord, VA
9/2/2018 Main Steet Staion – Daytona Beach, FL
9/3/2018 Captain Hiram's – Sebastian, FL
9/6/2018 Red River Music Hall – Altus, OK
9/7/2018 Tonys Pizza Event Center – Salina, KS
9/8/2018 Crossroads KC – Kansas City, MO
9/9/2018 Hermans Hideaway – Denver, CO
9/14/2018 Tattoo Convention @ Bear River Event Center – Loleta, CA
The Veer Union Headlining dates (More dates being announced in August):
9/19/2018 Pub Rock – Scottsdale, AZ
9/29/2018 Jack's Bar – San Antonio, TX
10/4/2018 Ethos Live – Laredo, TX
10/5/2018 BFE – Houston, TX
10/12/2018 West End Trading Company – Sanford, FL
10/13/2018 Brass Mug – Tampa, FL
10/14/2018 Nighthawks – Jacksonville, FL
10/17/2018 Furnace 41 – Jonesboro, GA
The Veer Union are:
Crispin Earl – Lead Vocals
Dan Sittler – Lead Guitar, Backing Vocals
Ryan Ramsdell – Rhythm Guitar
Ricardo Viana – Drums