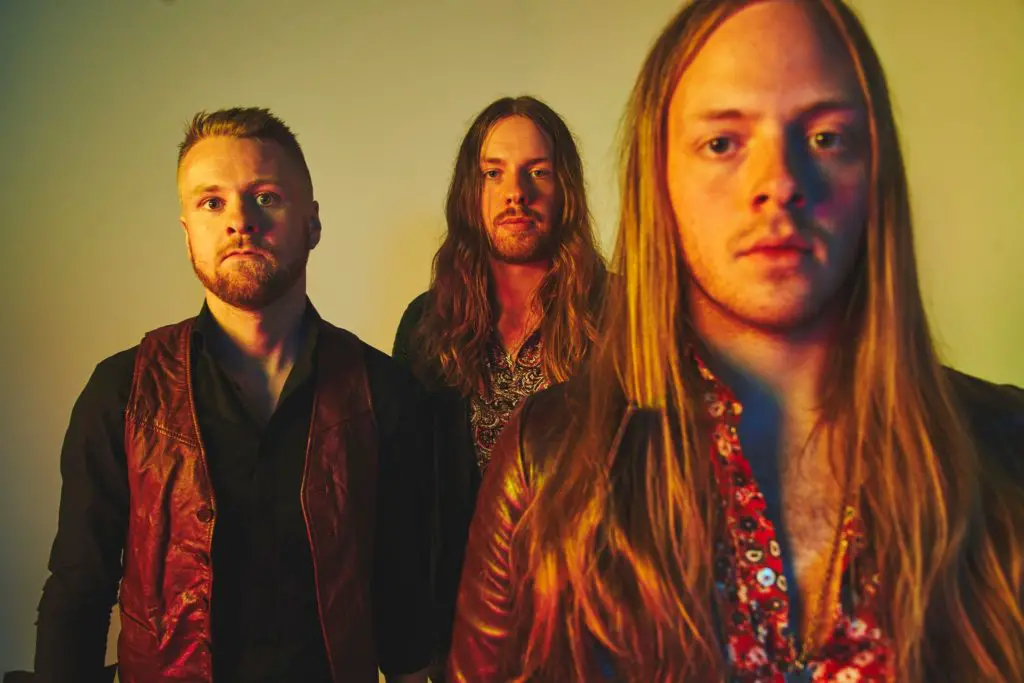 Iceland's finest modern prog/psych trio THE VINTAGE CARAVAN have released their truly catchy third single, "Can't Get You Off My Mind", taken from their upcoming album, Monuments, which will be out this Friday, April 16, 2021, via Napalm Records. You can watch the new for "Can't Get You Off My Mind" below.
With their upcoming full-length, THE VINTAGE CARAVAN have inarguably catapulted themselves to the spearhead of the genre – critically acclaimed, they have created their own modern footprint and are more than ready to share their refreshing, guitar-heavy sound with all the disciples of the genre and the whole world.
Their new offering "Can't Get You Off My Mind" takes its listener on a blistering ride through pounding drums, intense guitar solos and an undeniably catchy chorus, showcasing their ability to generate a potent and bold prog/psych rock sound-swirl. With their cinematic new video, the band not only displays their intoxicating soundscapes, but their vital sense of humor as well.
With their new studio-album Monuments and its captivating, stellar arrangements, these rising stars definitely know how to put their very own stamp on the retro rock wave! Grab your copy of the album here.